What are the Diet for Children with FSGS
2013-12-26 16:23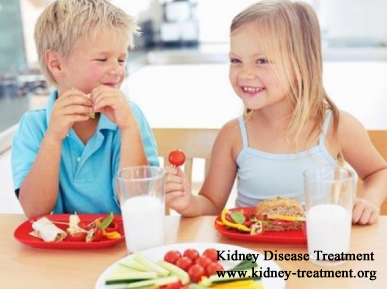 What are the diet for children with FSGS? FSGS is a kidney disorder disease which is common among children. For children who were unfortunately get this disease will have bad effects on both their physical condition and illness condition. In order to make children feel more suitable for their illness, they need to give a certain diet which will be helpful for their kidney disease.
1. Keep enough protein intake
Protein urine is a common symptom for FSGS patients, they should keep proper protei intake in order to reduce the further kidney burden. However, protein is a necessary nutrition for children with their growth on both physical and mental. So children with FSGS should keep enough protein intake everyday, and the amount is different from their illness condition. Besides, they should take high protein foods such as fish, lean meat, egg whites and milk.
2. Keep enough calcium intake
Calcium is important for the development of children, and tsking enough calcium is helpful to strong their bones. And for FSGS children who have high phosphorus level, they need to eat more high-calcium foods, such as cheese, sesame seeds and yogurt. If it si necessary, they can take some calcium medicines.
3. Keep enough vitamin intake
Vitamins are necessary for people especially for children, because kepping enough vitamin intake can improve the immune system which will make children get rid of cold and infection. And cold and infections are the common reasons for the deterioration of FSGS. Fruits and vegetables are high in vitamins, and different fruits and vegetables contain different vitamins, in order to keep the balance of the vitamins in body, they need to keep enough fruits and vegetables intake depending on their illness condition.
Above are the common nutrients for children with FSGS, and they need also to follow some detailed diet to protect their kidney function. If you want to get a personalized kidney-friendly diet plan for your child, you can send his/her test reports to kidney-treatment@hotmail.com. We are always here to help you.
Any questions? Fill the form below. You will surely get the free medical advice from experts within 24 hours.