Are there any Side effects of Micro-Chinese Medicine Osmotherapy
2014-11-26 17:00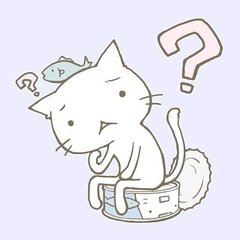 Micro-Chinese Medicine Osmotherapy is one of the most well-known therapy for the treatment of kidney disease, as an innovation of traditional Chinese Herb Medicine, it has remarkable curable effect and love by more and more people. Then are there any side effects of this therapy ?
Patients are told that almost every treatment has some kind of side-effect, of course, include traditional Chinese medicine. To make things worse, some traditional Chinese medicines are well-known for their nephrotoxicity. It's true. Since the nephrotoxicity of the Chinese medicine, no matter what kind of medicine or treatments we use, to rule out those which impair one's kidney function is vital. It is no easy at all, and only nephrologists can do the job well. Therefore, all the ingredients of Micro-Chinese Medicine Osmotherapy are carefully selected to allow us delivering patients the fewest side-effect treatments as best as we can. We have treated too many patients with various kidney diseases, and this Osmotherapy works as the basic as well as adjunctive therapy to boost the major therapies' therapeutic effects.
What are the disadvantages of Micro-Chinese Medicine Osmotherapy
This unique treatment is different from the traditional Chinese herbal medicine, not only because the therapy has no nephrotoxicity but also because it adopts the essence of Chinese medicine and modern technique. Even this, it also may bring side effects if people can not operate it.
1. If patients are allergic herbs, the therapy is not available to them.
2. Compared with the western medicines, Micro-Chinese Medicines takes longer to take effects, which is also an obvious feature of Chinese medicines. However, the medicines efficiency can last longer.
3. Though the medicines applied in Micro-Chinese Medicine Osmotherapy can stimulate the self-replication of damaged renal inherent cells and repair the kidney damage gradually, it alone is not enough to manage the disease if little kidney function is left.
If you want to know whether you are suitable for Micro-Chinese Medicine Osmotherapy, you can chat with our online doctor, we will try our best to help you.
Any questions? Fill the form below. You will surely get the free medical advice from experts within 24 hours.