Traditional Chinese Herbs for Lupus Nephritis Patients
2013-12-30 22:30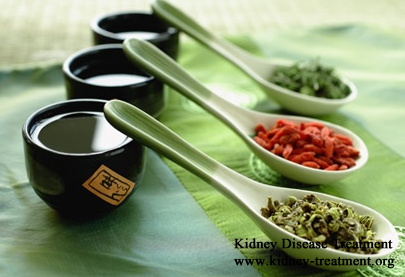 Lupus nephritis, which is caused by systemic lupus erythematosus (SLE), is an autoimmune kidney disease. In China, we often use traditional Chinese herbs to treat lupus nephritis, which are effective for the illness.
SLE is a systemic system disease, which is caused by the immunodeficiency. When the SLE cause the kidney damage, then people will get lupus nephritis. In western countries, doctors often recommend patients to use western drugs to treat the lupus nephritis, which have some side effects on patients, so we recommend them to try traditional Chinese herbs.
In the treatment of lupus nephritis, patients should suppress the overactive immune system which will slow down the progression of kidney failure. Here we recommend some common traditional Chinese herbs for lupus nephritis patients which can helpful for their illness.
Bupleurum
Bupleurum can help patients to regulate the balance of the whole body, bulpleurum is often regarded as an immunosuppressant herb which can remedy certain cancers, gastrointestinal disorders and liver disease. Besides, it is also a known diuretic and laxative.
Glucosanmine
Glucosanmine is a chemical present in the fluid surrounding joints in the body, and it is often used to treat arthritis which can be found in shellfish and maybe created in a laboratory. The using of glocosamine has no side-effects and it has the immunosuppressive qualities, which will help lupus nephritis to slow down the progression of the kidney failure.
Red Yeast Rice
Red yeast rice is a traditional Chinese medicines which has the similar function with statin medications. And it often work as an immunosuppressant, which will be helpful for lupus patients. However, this medicine may damage the liver and should never be taken with alcohol and other statin medicines.
Above are the common traditional Chinese herbs which is helpful for lupus nephritis patients, but Chinese herds may also cause mild side effects for patients, so they should follow the advices of their doctors to take right amount of these herbs.
Any questions? Fill the form below. You will surely get the free medical advice from experts within 24 hours.