How Is Hypertensive Nephropathy Caused
2013-09-02 17:01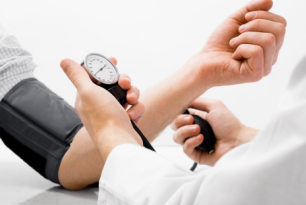 Hypertensive nephropathy is a kind of kidney disorder. It can finally cause kidney failure if no effective treatment is given timely. In order to treat hypertensive nephropathy effectively, we have to know how it is caused.
Hypertensive nephropathy is caused by persistent high blood pressure. The patients with hypertensive nephropathy are usually 40 to 50 years old and have high blood pressure for 5 to 10 years. In the kidneys, there are a large amount of blood vessels which can filter the blood and discharge out the waste products and toxins from the blood. High blood pressure makes renal blood vessels in a station of high filtration and high transfusion, which can lead to overwork of kidney. As this situation keeps a long time, kidney will be damaged gradually.
Not every one with high blood pressure will develop into kidney disease. Only a part of patients with high blood pressure have higher risk of suffering from hypertensive nephropathy. Generally speaking, people with poor control of blood pressure have a higher risk. Also, the longer time they suffer from high blood pressure, the more likely they develop hypertensive nephropathy. Besides, compared with others, people who are African-Americans, Hispanic-Americans, native Americans and natives of Alaska are affected by hypertensive nephropathy more easily.
As we know how is hypertensive nephropathy caused, then we need to know how to control and stop hypertensive nephropathy.
Firstly, keep a reasonable diet: patients with kidney disorder need to eat low-salt food and limit the intake of protein. Also they should avoid smoking and drinking, maintain a healthy weight and do exercises regularly.
Secondly, take some anti-hypotensive drugs, such as diuretics, ACE inhibitors, ARBs, and so on. Controlling high blood pressure is a must to manage and stop the progress of hypertensive nephropathy. However, taking these medicines blindly may cause some side effects. Therefore, before taking them, you are recommended to consult a doctor.
Any kidney problems? Please consult our online doctor. The satisfaction of patient is as high as 93%.
Tag:
Pre: None
Next: None
Have a question regarding kidney disease? Get an answer from Medical Professional now!