Top 7 Symptoms Of Hypertensive Nephropathy
2013-10-07 16:04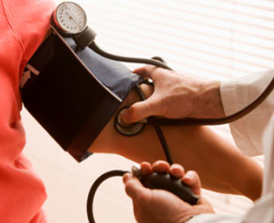 Hypertensive nephropathy is also called hypertensive nephrosclerosis or hypertensive renal disease. It is caused by persistent high blood pressure. Hypertensive nephropathy is divided into 5 stages according to the patient's illness and lab examination. If you suffer from this kidney disorder, you may experience the following symptoms:
1. Frequent urination at night: In the early stage of hypertensive nephropathy, the most common symptom is that people go to urinate frequently, especially at night.
2. Proteinuria: Maybe you do not understand proteinuria, but you can find it through watching your urine. If your urine has bubbles or foams which can not disappear for a long time, you need to draw attention and go to hospital to take a urine test. Because foamy urine contains protein, this may indicate your kidney is damaged.
3. Swelling: Patients with hypertensive nephropathy usually have swelling in the eyelid or face. In the morning, the swelling is obvious. But when hypertensive nephropathy is severe, you find swelling in your legs, ankles or feet.
4. Hematuria or blood urine: When people find the color of their urine changed, which is faint red like the color of washing meat's water, this indicates much more red blood cells in the urine. With the progress of kidney disease, patients may find their urine color becomes dark red.
5. Change in taste: Patients may feel the taste of food changed. They feel the food is not usual taste, because too many wastes and toxins build up in the body.
6. Poor appetite: People don't want to eat or they eat less than before.
7. Nausea and vomiting: It may be another symptom of hypertensive nephropathy, frequently along with headache.
Patients with hypertensive nephropathy may experience these symptoms. If you experience one or more these symptoms, you need to go to hospital to do examinations and accept related treatment timely.
Any kidney problems? Please consult our online doctor. The satisfaction of patient is as high as 93%.
Have a question regarding kidney disease? Get an answer from Medical Professional now!