How to Prevent High Uric Acid Induce Kidney Failure
2014-09-03 03:42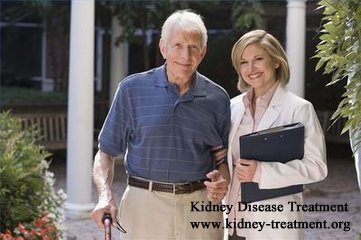 As we all, Kidney Failure can fall into Uremia without good control,which is a life-threatening disease. What's worse, there is still no good treatment for this disease, so cure the disease at the early stage is very important. Today i will give you some advices on how to prevent high uric acid induce kidney failure.
Hyperuricemia can cause Uric Acid Nephropathy, but few people can find it in the early phase, because the symptoms are not obvious, there are just some protein leakage or urine output increase slightly. After people fell uncomfortable, high blood pressure,azotemia and other symptoms of kidney failure will occur. Then, it is hard to be cured, some may developed into End Stage Renal Disease, that is Uremia.
If you want to prevent high uric acid induce kidney failure, you need to pay attention to the following tips:
1. Keep away from alcohol, strenuous exercise,local damage and some other stimulating factors.
2. Prevent infection, cold and fever, all of them can make your disease goes worse.
3. Pay attention to the medicines which can inhibit the excrete of uric acid, such as diuretic medicine Sammy and thiazide. If you have to use them, you need keep close monitor to the change of kidney function and blood uric acid.
You also should pay attention to diet, which paly an important role in curing the disease.
1. Drink more water or eat foods contain much water, if there is no swelling in your body, that can help to increase urine output and the uric acid can go out with urine.
2. Alcoholic beverage will decrease the uric acid output, especially beer which is high in purine, so you should control the intake of them.
3. Eat more base-forming food like vegetables and fruits, that can promote the dissolution and excretion of the uric acid salt.
For other question, you can consult our online doctor or email us. Our email: kidney-treatment@hotmail.com
Any questions? Fill the form below. You will surely get the free medical advice from experts within 24 hours.