Tips for Kidney Failure Patient after Transplant
2014-11-15 11:36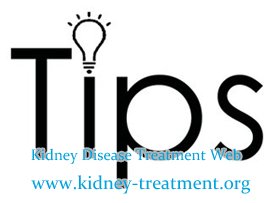 As a Kidney Failure patient after transplant what should you do ? Most people with this situation want to know the answer. The following are some tips for those people, hoping they can help you. If you are the people who have not accept transplant and want to avoid it, just contact our online doctor (no charge), we will help you.
After transplant people want to back to normal life as soon as possible, that is reasonable, but you should moderation and understanding your limits. At the beginning, you will probably have less energy than you did before surgery. It takes time for your body to heal and adjust to your new medications. Napping and pacing your activities is recommended to prevent placing a strain on your recovery.
Tips for kidney failure patient after transplant:
Do not take any prescribed or over-the-counter drugs without making sure these will not interact with the transplant medications. Do not take any herbal medications as their interactions with the transplant medications are unknown. Patients should always check with their transplant physician before any new medicine is taken.
Report the following to your doctor:
Signs of infection, including fever and chills
Redness, swelling, increased pain, excessive bleeding or discharge from the insertion site
Cough, shortness of breath, chest pain or severe nausea or vomiting
Prolonged nausea, vomiting, or diarrhea
Inability to take prescribed medication
Bruising
Bloody or black stools
Red or rusty-brown urine
Rash or other skin changes
Pain, discharge or swelling at the site of the drainage tube
Pain, burning, urgency, frequency of urination or persistent bleeding in the urine
Hoping the above tips can help you live better after kidney transplant. If you have other questions or need any help in treating Kidney Failure, you can leave message to us, we will try our best to help you.
Any questions? Fill the form below. You will surely get the free medical advice from experts within 24 hours.