Kidney Disease with Creatinine 6.8 Do I Need Dialysis
2015-01-03 16:59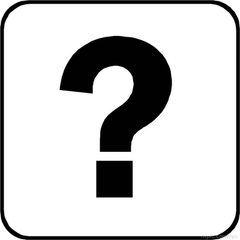 I am a patient with stage 4 kidney disease and now my creatinine has up to 6.8mg/dl. My doctor suggested me to do Dialysis. I want to know that do I have to take dialysis ? Is there any other treatment can solve this question ? To be honest, I do not want to take dialysis.
Actually, this question is concerned with many kidney disease patient. For people who are in stage 4 kidney disease, the kidney functions have been damaged severely. Creatinine 6.8 is also an indicator of kidney problems. Actually, your creatinine is much higher than the normal level, which is 0.5-1.2mg/dl. Creatinine is the metabolic waste that should be filtered by kidneys. When it accumulates in blood to a certain level, many problems will occur. Normally, dialysis will be used to lower high creatinine level and relieve symptoms in western countries.
But actually, people can choose some other alternative therapies of dialysis, in addition, starting dialysis too early will do harm to kidneys on the contrary. Because I do not have a clear understanding of your illness condition, I cannot give you an exact answer. Whether you need dialysis or not depends on your own condition.
When should people take dialysis ?
For kidney disease patient with kidney function less than 15%, they need to start dialysis.
For people who are suffering from serious symptoms, like heavy swelling, nausea, vomit, acidosis, heart failure, pulmonary edema, sleepiness, etc, dialysis is needed.
For people with potassium level over than 6.5mmol/l, urgent dialysis is needed.
As we mentioned above, people can choose some other alternative therapies, Micro-Chinese Medicine Osmotherapy is one of the most effective alternatives, it can help you avoid dialysis. If you are interested in it or need any help in treating kidney disease, you are welcome to contact our online doctor or leave message to us, we will try our best to help you.
Any questions? Fill the form below. You will surely get the free medical advice from experts within 24 hours.