What Do You Know About Diagnosing Kidney Failure
2018-06-23 10:51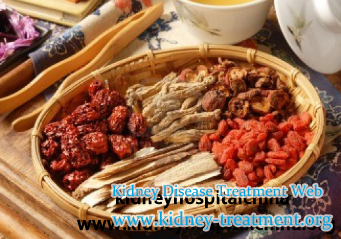 When you first know the kidney problem through a routine health check you have no clear understanding about that, with the time goes by more and more discomforts happened to you, and you have gone to hospital for several times , you will know more about the kidney failure. When kidney failure occurs, it means that your kidney must have suffered a certain degree of injury. At this time, you need the patient to go to the hospital for treatment as soon as possible.Then how to determine you have kidney failure or not, that need more test about your blood ,urine and kidney function . What are the diagnostic criteria for renal failure?
1. Potassium imbalance: With a trend toward hyperkalemia, hyperkalemia can lead to severe arrhythmias and cardiac arrest. And that is critical to patients, and often leads to the death . Once you find the abnormal potassium level you must accept some reasonable treatment to relieve it to avoid the heart problem.
2, Sodium, water imbalance: When excessive sodium and water intake cause excessive body fluids, edema, hypertension, and heart failure occur, resulting in diluted hyponatremia.
3, Acidosis: Acidic substances are trapped due to drainage disorders. That means the acid-base equilibrium has been broken and more problems will occur in body, that is very important to your health.
4, Low calcium and hyperphosphatemia: Low calcium and hyperphosphatemia can cause secondary hyperparathyroidism, resulting in osteoporosis, osteomalacia, fibrous osteitis and other renal bone diseases.
5, Hypermagnesemia: Caused by decreased magnesium excretion in the kidneys.
If you find out that your body has symptoms of the disease, you should take the treatment and avoid delays. But at present to renal failure patients there is no effective treatment except dialysis or kidney transplant. That treatment can only help patients relieve their symptoms but cannot help them improve the renal function . But at present the new systemic natural treatment has helped more kidney patients recover their kidney function and live the normal life again. The natural treatment is researched by our kidney experts in Beijing Tongshantang Hospital of Traditional Chinese Medicine, it include Micro-Chinese Medicine Osmotherapy, Medicated bath therapy, Medicated foot bath therapy, Acupuncture therapy and Fumigation therapy etc, if you are interested in the natural treatment please contact us through the following message:
E-mail: kidney-treatment@hotmail.com
Kidney Treatment Group:
Any questions? Fill the form below. You will surely get the free medical advice from experts within 24 hours.