Exterior-Interior Syndrome Differentiation of Nephritis
2018-07-11 09:11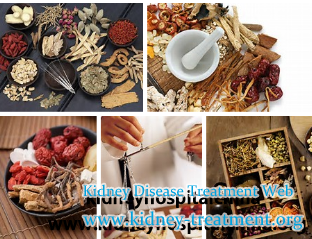 To Chinese herbal medicine many foreign patients are strange to the natural treatment, it has more than five thousand years in Chinese history,and the characteristic treatment of herbal medicine has helped numberless patients relieve their suffering and cure their disease successfully. It is different from the western medicine therapy and treat the disease from root without any side effect to patients, in order to help you understand the Chinese herbal medicine i will explain the treatment principle of herbal medicine as following:
Exterior and interior is a relative concept, which reflects the depth of the disease situation and the interior and exterior of the disease site. Exterior syndrome mainly refers to the relatively shallow and light disease, while interior syndrome refers to the deep and heavy disease.
Exterior syndrome refers to some syndromes caused by the invasion of six evils through nose, mouth and fur. It often occurs in the primary stage of exogenous diseases and is characterized by acute onset and short course of disease. Its clinical manifestations include fever, aversion to cold, floating pulse, headache, stuffy nose, cough, runny nose, sore throat, etc.
Internal syndrome refers to some syndromes in which the disease penetrates into the viscera, bone marrow and qi and blood. it is caused by the fact that the external syndrome is not desolved and is introduced into the body. It usually occurs in the middle and late stages of some exogenous diseases or some internal injuries. The course of the internal syndrome is usually relatively long. The clinical manifestations are constipation, diarrhea, irritation, dizziness, and heavy pulse.
Identification of exterior syndrome and interior syndrome. The identification of exterior syndrome and interior syndrome is generally obtained by observing the changes of cold and heat, pulse condition and tongue appearance of the disease. Specifically: Most of the vessels floating are exterior syndromes, while most of the vessels sinking are interior syndromes. Fever and aversion to cold are mostly exterior syndromes, while fever and not aversion to cold are mostly interior syndromes. Little change in tongue coating is the exterior syndrome, while most change in tongue coating is the interior syndrome.
To many kidney patients the natural treatment with Chinese herbal medicine is very beneficial to improve their kidney condition,promoter their life quality and nervous system condition. The special natural treatment is researched by many kidney experts in Beijing Tongshantang Hospital of Traditional Chinese Medicine for many years and concluded a systemic external and internal treatment for all kinds of kidney disease, this special natural treatment has helped more and more foreign patients get better treatment effect ,then if you have some questions about kidney disease or want to know more detailed information about the natural treatment please contact us through following:
E-mail: kidney-treatment@hotmail.com
Kidney Treatment Group:
Any questions? Fill the form below. You will surely get the free medical advice from experts within 24 hours.