The Prognosis of Nephritis Syndrome
2013-09-07 19:10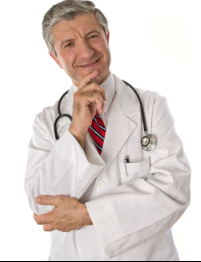 There are huge gaps in the prognosis between different patients with Nephritis Syndrome (NS), because many factors can influence it. However, its prognosis can be predicted in some degree according to patients' conditions.
Minimal change nephropathy:
NS caused by this disease is most common. The percentage of NS caused by this disease in children is about 80%, and it is about 25% in adults. However, 30~40% cases of this pattern will have spontaneous remission after several months, and 90% cases will have obvious effect after hormone therapy. On the other hand, NS of this pattern also have a high recurrence rate.
Mesangial proliferative glomerulonephritis:
Most patients have prodromic infection before they have this disease, and hormone therapy is often used to treat this pattern of NS. Its prognosis is related to the degree of pathological changes. The prognosis of patient with light degree will be better, and patient with severe degree will have a bad prognosis.
Membranous nephropathy:
NS caused by this disease often appears in middle and old age people. The percentage of this pattern is about 30% in the cases of adult primary NS. This pattern progresses slowly and is not easy to be perceived. It often causes thrombus, and patient will have kidney damage gradually after five to ten years.
Mesangial capillaries glomerulonephritis:
The percentage of this pattern is about 10% in primary NS. Its therapy is relatively hard. The treatment of hormone and cytotoxic drugs may be effective to children, but the effect is bad in adults. Its progression is fast, and patient may have kidney failure ten years later after they getting this disease.
Focal segmental glomerulosclerosi:
This pattern has a slow reaction to the treatment of hormone and cytotoxic drugs, but about half cases may have clinical remission after this treatment.
There are many other ingredients that can affect the prognosis, such as patient's symptoms, the complications, etc. Here we talk about it based on the pathological pattern. In fact, patient often has more complicated conditions.
Any questions? Fill the form below. You will surely get the free medical advice from experts within 24 hours.