Is Moxibustion Helpful for Nephrotic Syndrome Patients
2017-05-07 10:07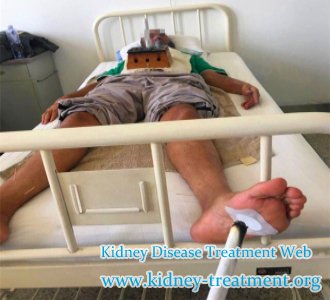 Nephrotic syndrome patients usually have trouble in lots of discomforts such as swelling, difficult breath, poor appetite and so on. Due to the disadvantages of dialysis and kidney transplant, they wonder whether there is another treatment to save them or not.
Once, they heard about Moxibustion which is a natural way to treat nephrotic syndrome with less side effects, they want to know more information about it. But, is Moxibustion truly helpful for nephrotic syndrome patients?
Moxibustion is an Acupuncture treatment, in which the patients will be fumed the specific acupoints including Qihai, Guanyuan, Shenque, Xuehai, Zushanli, Taixi, Yongquan, Shenshu, Pangguangshu, Shuifen, Shuidao, Sanjiashu and so on with the medicines made from the wormwood. It is a safe remedy to help the patients by adjusting the healthy qi in the body.
In addition, the patients should go to a technical place and accept the treatment from a professional doctor. That is because if the acupoints are not completely correct, the patients can not get the expected results.
What is more, at the beginning of the treatment, the illness may be worse as the healthy qi is not strong enough to defeat the disease. While the healthy qi in the body become more, the patients will feel better than before in the situation where the immunity is enhanced, the blood circulation is promoted, the kidney self-healing ability is improved, etc.
When the renal function is increased, the unwanted things will be excluded from body, the symptoms of nephrotic syndrome will be alleviated, and the patients will have a better life.
If you are interested in Moxibustion or suffering from nephrotic syndrome, please leave a message below or send your illness conditions to us. We will analyze your illness conditions and try our best to help.
E-mail: kidney-treatment@hotmail.com
Tel/Whatsapp: +8615512139310
Any questions? Fill the form below. You will surely get the free medical advice from experts within 24 hours.