Some Main Reasons For Your Cold Hands And Feet
2018-10-08 10:23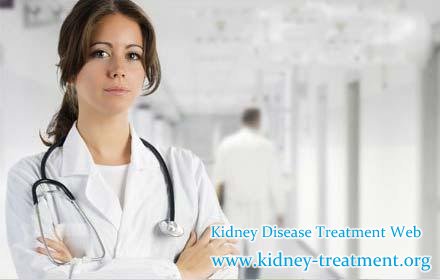 To some kidney patients they always feel hands and feet cold,bad sleeping and poor appetite,we should know the reason of this symptoms,Insufficient blood and qi of patient with Renal failure will cause cold hands and feet. Chinese medicine experts teach you how to recuperate.
Cold hands and feet, fatigue, soreness of waist and backache, severe hair loss, hearing loss and dark circles under the eyes are also manifestations of kidney qi deficiency, which is caused by kidney qi deficiency. " Because the kidney contains Yuan Yin and Yuan Yang, it is the innate basis of human growth and development and the motive force of the functional activities of zang-fu organs. Deficiency of kidney qi not only leads to premature senility and shortening of life, but also causes various diseases, which is extremely harmful to health. " ..
Traditional Chinese medicine believes that kidney qi is the essence of kidney qi, which is particularly important to human life activities. In life, people often say that tonifying the kidney is actually tonifying the kidney qi, and if the kidney qi is sufficient, it will be full of energy and vigor. In autumn, tonifying the kidney will lay the foundation for the coming winter and strengthen the body's ability to resist the cold. Therefore, it is the best time to nourish kidney qi before and after the autumn equinox.
From the perspective of traditional Chinese medicine, massaging some parts has a good effect on supplementing kidney qi. There is an original point in the kidney meridian – Taixi point. " Taixi acupoint has the functions of nourishing kidney yin, invigorating kidney qi, strengthening kidney yang and regulating uterus, and regular massage of Taixi acupoint can effectively nourish kidney qi. " ..
As per the cold hands and feet caused by deficiency of kidney – qi, the principle of nourishing yin in autumn should be followed in diet, and foods with warm nature and warm spleen-yang function should be eaten at ordinary times, and fresh vegetables should also be eaten to avoid vitamin deficiency.
In addition to diet, you can also take proper exercise, such as jogging, brisk walking, skipping rope, Taijiquan and so on, all parts of your body will move to promote blood circulation.
According to the comments above you can know more information about TCM,and if you have other any questions please contact us through the following message:
E-mail: kidney-treatment@hotmail.com
Any questions? Fill the form below. You will surely get the free medical advice from experts within 24 hours.