The Prognosis of Chronic Kidney Disease
2013-09-06 17:14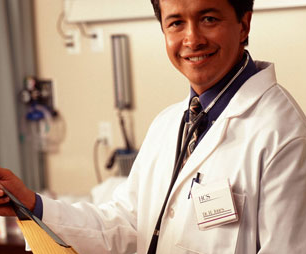 Chronic Kidney Disease (CKD) is a general terms of many kidney diseases. The pathogenesis of CKD is complex, and the course is long. The prognosis of patients with CKD have enormous difference. Some patients' conditions are stable, and they may not have renal insufficiency until many years later. However, many patients also turn into kidney failure just two or three years later. CKD is progressive, so its prognosis is thought terrible, especially when patients experience continuous high blood pressure or continuous renal hypofunction.
Some patterns of CKD
The classification of pathology based on renal biopsy is helpful in prognosis' estimation . The prognosises of minimal change nephropathy and mesangial proliferative glomerulonephritis are better. The progression of membranous nephropathy is relatively slow, but the prognosis of Membranoproliferative GN is bad, and renal insufficiency often comes just several years later. The prognosis of focal segmental glomerulosclerosis is also bad. CKD is glomerular disease, at the same time, other parts' lesion of kidney also worsen the prognosis.
Some clinical cases
·Patient who has the history of hemolytic streptococcus infection may have a better prognosis than others.
·Patient who only has blood protein with mild blood urine, or only has blood urine, often has a good prognosis.
·Patient with CKD who also has hypertension usually has a bad prognosis. If the hypertension can be reduced, his prognosis can be a little better.
·Patient with continuous blood urine often has severe deterioration of kidney function, and this condition often appears in a short time.
·Patient who has renal hypofunction, and get azotemia at the same time, tends to has a bad prognosis.
CKD is a kind of progressive kidney disease, and it can be affected by many factors. The prognosis in its early stage is better, and it often terrible when patients are in late stage. The way to improve the prognosis is to accept treatment as early as possible. Besides, remember to examine kidney condition regularly, so right measures can be taken in time.
Any kidney problems? Please consult our online doctor. The satisfaction of patient is as high as 93%.
Have a question regarding kidney disease? Get an answer from Medical Professional now!