Infections at the Exit Site During Dialysis the Reasons and Management
2014-09-08 03:45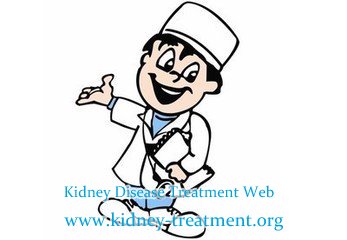 Dialysis is one of the most common ways to cure Kidney Failure, with the technology improving, the infection induced by it has declined greatly. But the infections at the exit site still occurred now and then, it really bothered people. Next let us learn more about the reasons and management of this situation together. If you have other questions, you can chat with our online doctor directly.
The mainly reasons of the infections at the exit site are not master Aseptic technique comprehensively and poor personal hygiene. So the mainly ways to prevent infection is to teach the medical workers and patients to mast correct skills of desinfection and keeping skin clean.
Besides infection, dialysis also will bring some other complications, so we should pay special attention to it. In order to reduce the risk of this treatment, as a patient you need to cooperate with doctors, communicate with them in time. If you fell any uncomfortable, do tell your doctor immediately that can help the doctor to make adjustment to prevent the disease goes worse.
Except that, you also should do prevention measures in advance like keep yourself warm to prevent cold or make a diet plan to ease the burden of the damaged kidney, both of them will be helpful in curing your disease.
Last but not the least is to get a systematic treatment before the disease goes worth, if it is possible, control the disease in the early stage to prevent dialysis.
If you need any help in manage the complications caused by dialysis or want to avoid it, you can contact us by email, we will reply you as soon as possible. Our email: kidney-treatment@hotmail.om
Any questions? Fill the form below. You will surely get the free medical advice from experts within 24 hours.