Is There Any Life Risk for My Elder Brother with Creatinine 2.7 and Kidney Transplanted
2017-07-06 11:45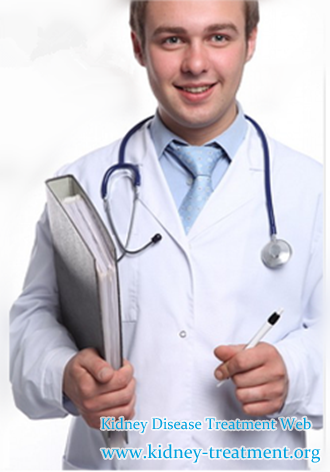 Patients from India 07-05 16:18:21
Hello, doctor, My elder brother had a kidney transplantation 8 years ago. Currently he is suffering from edema . his creatinine level is 2.7 , urea level is 140. His doctor gave him diuretics and told him to continuww for 1 month. if it does not work, he is advised to go for dialysis. I want to ask you that in this scenario, is there any life risk for him? Is it incurable? We are very much worried about his health. kindly advise.
Kidney-expert 07-05 16:18:35
I see. Then, does he has any other symptoms?
Patients from India 07-05 16:19:27
His feet is swollen and also under eyes area.
Kidney-expert 07-05 16:19:47
I have known his case. We have alternative treatments to help him lower the creatinine level.
Patients from India 07-05 16:20:09
He is experiencing vomiting tendency also. From yesterday.
Kidney-expert 07-05 16:20:23
His kidney is damaged again. If necessary, please take dialysis to alleviate the symptoms. Also, he would better to take a naturally treatment to improve the renal function, Toxin-Removing Therapy and Micro-Chinese Medicine Osmotherapy, for example. Otherwise, he will need to take another kidney transplant at last with undergoing dialysis.
Patients from India 07-05 16:21:30
Thanks.

Kidney-expert 07-05 16:21:33

I am glad to hep you. If you have any puzzles, please contact me. Here is my contact information.
E-mail: kidney-treatment@hotmail.com
Any questions? Fill the form below. You will surely get the free medical advice from experts within 24 hours.