Where Can I Get Chinese Medicine
2017-07-31 11:12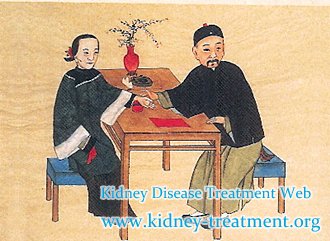 American Guest 07-30 04:50:34
My mom is in stage 3 with 32% failure. Where can she get this treatment?
renal-onlinedoctor 07-30 04:50:41
We can help her improve the renal function and avoid dialysis. But, she needs to come to China for our treatments.
renal-onlinedoctor 07-30 04:50:32
Does she have any symptoms, like back pain ,swelling ,protein or blood in urine?
American Guest 07-30 04:52:27
Back pain, low out put so yes to swelling and protein. She did not say anything about the blood.
renal-onlinedoctor 07-30 04:52:54
I see. These discomforts can be alleviated with Chinese medicines. Please do not worry. For her case, she should take Toxin-Removing Therapy to remit the symptoms. Also, it can help the patients proetct the kidney from injuring by cleaning up all deposited poisons. Besides, which other Chinese medicines your mother should take is based on her illness conditions. If you do not mind, please you send the medical reports of your mother to me. And thus, I can send the details information about diets and treatments to you.
renal-onlinedoctor 07-30 04:52:56
Here is my contact information:
E-mail: kidney-treatment@hotmail.com
We can have a further talk. I am glad that I can help you.
American Guest 07-30 04:53:19
OK, thanks for your assistance.
Any questions? Fill the form below. You will surely get the free medical advice from experts within 24 hours.