I Would Like to Know More About Chinese Medicine
This article was provided by doctor zhengfalei 2017-08-17 11:28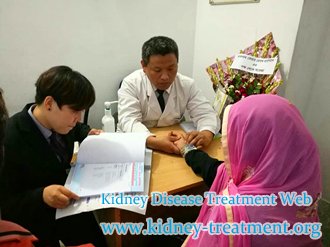 Guest 08-13 15:20:18
I would like to know more about Chinese medicine.
renal-onlinedoctor 08-13 15:20:33
Are you the patient or student?
Guest 08-13 15:21:45
My creatinine is 9.
renal-onlinedoctor 08-13 15:21:48
Any symptoms now? like foamy urine, swelling, fatigue, back pain, anemia, itching, etc.
Guest 08-13 15:23:04
I have had all of above over the last two years.
renal-onlinedoctor 08-13 15:23:22
OK, I know . Do you have any illness history such as hypertension, diabetes or infection? all these diseases could cause that.
Guest0 8-13 15:23:40
No.
renal-onlinedoctor 08-13 15:24:02
OK, I see, don't worry. For your condition, Chinese Medicine including Micro-Chinese Medicine Osmotherapy, Toxin-Removing Therapy, Immunotherapy, Moxibustion, Cycle Therapy and so on can help you clean away all the toxins and wastes natural and promote the kidney to recover by the function of anti-inflammation, anti-coagulation, degradation and rebuilding of kidney function. If you are interested in Chinese medicine, you can come to our hospital and have a try.
Guest 08-13 15:26:36
Thank you for the information.
Any questions? Fill the form below. You will surely get the free medical advice from experts within 24 hours.