Herbs to Treat Kidney Disease
2013-10-31 17:30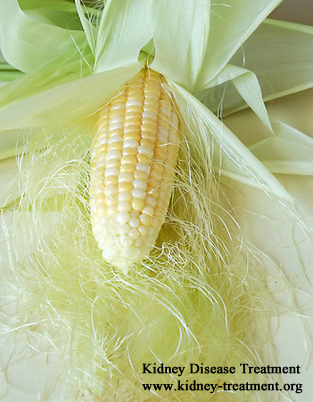 What herbs can be used to treat kidney disease? In most of the cases, kidney disease patients are prescribed with medications like antihypertensive, immunosuppressive agents to control their illness. These medications show quick effects, but unfortunately, they can not stop kidney problem from developing. What is worse, long-term taking of these drugs will cause a series of side effects. Therefore, many kidney disease patients turn their hope on Chinese herbs and hope to find an effective solution from Chinese medicine. Well then, what are the herbs that can be used to treat kidney disease?
In medicine, there are many Chinese herbs that can be used to treat kidney disease. They work differently, so they are usually applied to play different role in the whole treatment effects. Here, we will introduce several herbs that are helpful for kidney disease patients.
1. Ginseng
Ginseng is one of the herbs that are helpful in treating kidney disease and improving kidney function and kidney health. For ginseng, aside from improving kidney function, it can also be used to treat kidney infection which may cause quick deterioration of illness condition.
2. Corn silk
Corn silk is another popular herb used in treating kidney disease. According to clinical experiments, corn silk has antimicrobial, diuretic, demulcent and vulnerary actions, which are also helpful for treat kidney disease. Besides, due to impaired kidney function, kidney disease patients run a higher risk for urinary tract infection and bladder infection. Corn silk is said to be able to solve these problems.
3. Lei Gong Teng
Lei Gong Teng also can be used to treat kidney disease owing to its function of anti-inflammation, improving blood circulation. In addition, studies in Yale University show that it shows effects in destroying cysts in Polycystic Kidney Disease which is a genetic kidney problem. By destroying kidney cyst, further kidney damages can be avoided and residual kidney function can be protected effectively.
In medicine, aside from these herbs, there are some other herbs that also can be used to treat kidney disease such as dandelion, goldenrod, hydrangea and gravel root. These herbs are helpful, but if not used properly, they will cause a series side effects. Therefore, talking with doctors about the proper dosage, usage and the possible effects before using them is very important.
Any kidney problems? Please consult our online doctor. The satisfaction of patient is as high as 93%.
Have a question regarding kidney disease? Get an answer from Medical Professional now!