Foods to Avoid for Kidney Failure
2013-11-19 09:06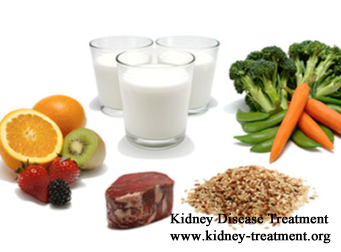 When kidney disease develops to end stage, also known as kidney failure, diet plan must be their one biggest concern. This is because any mistake of foods to eat may aggravate patients' illness condition. From this point, we had better figure out what foods to avoid for kidney failure.
Basic dietary requirements for people with kidney failure
When kidneys lose almost all of their ability to filter out waste products and regulate inner body system, the basic dietary requirements are not to increase any burden on diseased kidneys or worsen patients' medical condition.
With the decline of kidney function, waste products of protein metabolism, potassium, phosphorus, sodium, extra fluid, etc, can't be removed from the body efficiently. Therefore, patients with kidney failure should avoid corresponding foods.
Foods to avoid for kidney failure
- Foods with rich but low-quality protein: Compared with animal protein, plant protein contains low-quality protein, which can produce a lot of waste products.
- Foods containing rich sodium: Bacon, potato chips, salty condiments, processed foods, canned foods and so on, are foods that kidney failure patients should stay away from.
- High potassium or high-phosphorus foods: Damaged kidneys are no longer able to clear extra potassium and phosphorus from the blood completely, so patients should avoid these foods.
- Foods that are sources of purine: Because urea acid is generated from purine, kidney failure patients should avoid high-purine foods such as animal giblets, soybean sprouts, asparagus, some fishes and so on.
Besides foods, kidney failure patients should also pay attention to their drinks.
As the above mentioned, impaired kidneys can't fluid out extra fluid properly, so kidney failure patients should restrict the amount of fluid to drink. Addition to the content of fluid, caffeine, theophylline, potassium and phosphorus in drinks should also be considered when choosing some beverage.
In most cases, patients can drink some fruit or vegetable juice, milk and pure water. As for coffee and tea, they had better avoid or at least limit. The condition is different from person to person. Therefore, you should develop a personalized diet plan with online doctor's help.
Any questions? Fill the form below. You will surely get the free medical advice from experts within 24 hours.