What are the Reasons of Constipation and How to Cure It for Kidney Failure Patient
2014-12-04 11:58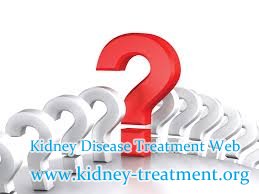 What are the reasons of constipation and how to cure it for kidney failure patient ? Constipation is one of the most common symptoms of kidney failure, it may be caused by medicines, diet restrictions and lack of exercise and so on. Once constipation occurred, doctors will prescribe some medicine to the patient. Then what type of laxative can patient on dialysis take ?
Some laxative medicines may be prescribed by the doctor, all of them can help relieve the bad situation in a short time, but it can not solve this problem permanently.
How to cure constipation ?
As we mentioned above, it can be caused by many reasons, so when we make the cure plan, we should know clear the underlying reasons of it, then take corresponding actions. The following are some common measures to deal with this situation, hoping it can help you in some degree.
1. On the premise of fully limit water intake, you should take 250g-300g fresh vegetable, the fibers in them is helpful for relieving constipation.
2. Take some laxative medicines the doctor give you, it may can not solve this problem totally, but can help you fell better in a period.
3. Do certain exercise, that is also helpful to ease your situation.
But no matter how you should go to see your doctor that is the better way to solve this problem, do not take any medicines by yourself, that may make your disease goes worse.
In one word, as a kidney failure patient, if you want to treat constipation permanently, you should treat your disease from its root. If you need any help in treating kidney disease, do not hesitant to contact our online doctor or send email to us, we will try our best to help you. Our email: kidney-treatment@hotmail.com
Any questions? Fill the form below. You will surely get the free medical advice from experts within 24 hours.