How To Avoid The Further Damage To Your Kidneys
2018-10-19 10:35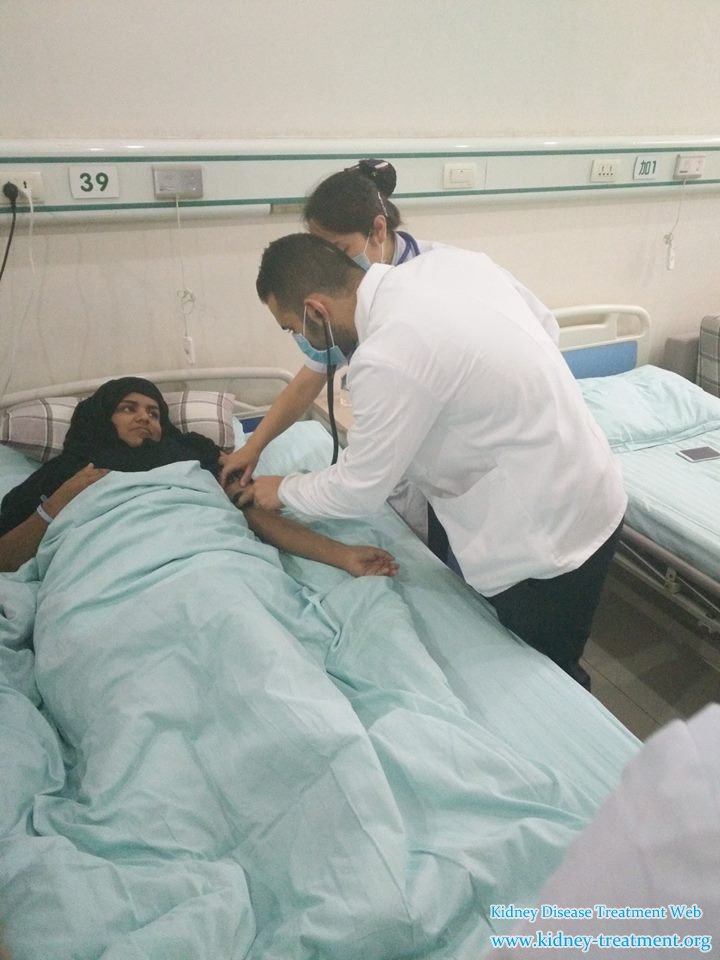 To most kidney patients,when they find their kidney problems after the routine test, they often go to see a doctor and take some medicines to treat it,but the doctor never tell them how to avoid the further damage to their kidney function,and with the time goes by their condition will deteriorate badly and develops to the uremia and they have to do dialysis or even do kidney transplantation surgery.As a kidney doctor i will share some beneficial treatment with you as following:
Uremia is taking dialysis, is there any necessary to protect kidney?
e know that the renal function of uremic dialysis patients is less than 10 %. We call it " residual renal function".
Is there still any function of the kidney of the uremic dialysis patient?
The answer is: There is some kidney function left to discharge the toxins out of body.
Some uremic patients think: "I don't need to manage the kidneys anymore. There are dialysis machines anyway."
This is not a good idea. Because uremic dialysis patients rely on dialysis machines to discharge 60% of creatinine, 40% of creatinine is discharged from the kidneys.
That is to say, residual renal function can not only discharge some urine, but also reduce complications, which can make people live more comfortably.
Even if the residual renal function is only 2 %, it can still take 30 % of the total clearance of peritoneal dialysis. Therefore, many patients underestimated the kidney function. The kidneys have evolved in the vertebrate body for hundreds of millions of years. Even if they enter the old years, the unit's efficiency will be many times higher than that of dialysis.
How to protect residual renal function?
In addition to lowering blood pressure and preventing infection, nephrotoxic drugs such as gentamicin, kanamycin and tobramycin should still be used with caution.
At the initial stage of dialysis with peritoneal dialysis, the rate of decline in hemodialysis renal function was twice that of peritoneal dialysis.
There is also the primary kidney disease, which continues to develop in the uremic dialysis period. Primary kidney disease should continue to be treated as long as necessary.
Patients who had been on dialysis for 10 years had more symptoms than those who had just been on dialysis just because fo the disappearance of residual renal function. Residual kidney function can be used not only before dialysis but still after dialysis.
As to uremia patients except the dialysis and transplantation there are other natural treatment such as Micro-Chinese medicine osmotherapy which can help patients improve their kidney function and avoid the further damage to the kidney ,and if you want to know more please contact us through the following:
E-mail: kidney-treatment@hotmail.com
Any questions? Fill the form below. You will surely get the free medical advice from experts within 24 hours.