How To Help Kidney Failure Far From Uremia
2019-02-06 08:21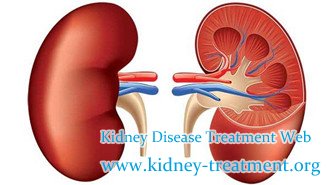 Once a kidney problem occurs, it is difficult and troublesome, and the early symptoms of kidney disease are not obvious, because of this, we should take good care of the kidney, give more care to the kidney, to avoid the occurrence or deterioration of the disease.
We often find that many people don't know that their kidneys are malfunctioning. When they feel uncomfortable, they often have end-stage kidney disease and have to undergo dialysis or kidney transplantation. The kidneys are often asymptomatic and do not feel particularly sad in the early stage of kidney failure. This is because the two kidneys have strong compensatory capacity, work hard and complain, silently playing the role of the internal sewer, filtering and eliminating metabolites. When the kidney function declines by more than 90%, so that waste can not be effectively removed, it will cause imbalance of water, electrolyte and acid-base. It is called end-stage kidney disease, also known as uremia.
In China, the main culprits of uremia are various types of glomerulonephritis, or kidney invasion caused by lupus erythematosus, viral hepatitis, purpura, vasculitis, resulting in progressive atrophy and sclerosis of kidney tissue, resulting in slow and progressive impairment of renal function. In recent years, the number of uremia patients caused by kidney damage caused by diabetes mellitus and hypertension has increased year by year, especially in the elderly. Diabetes mellitus blood sugar control is not good, the initial cause of kidney hypertrophy, after about 10 years, proteinuria, increased blood pressure, edema, renal function decline, and finally evolved into uremia. Long-term high blood pressure can also cause vascular sclerosis, making the kidney's microvascular network hardened due to hypoxia, and over time it loses its function and becomes uremia.
Once a kidney problem occurs, it is difficult and troublesome, and the early symptoms of kidney disease are not obvious. It is indeed difficult to attach importance to the hard-working kidney. For this reason, we should take good care of the kidney, give more care to your kidney, treat your kidney well, and avoid the occurrence or deterioration of the disease.
1. A moderate amount of drinking water without suffocating urine and urine retention in the bladder, just as bacteria easily multiply after sewage obstruction, bacteria can infect the kidney through the ureter.
2. Warm-keeping survey in winter found that in winter, whether the deterioration of renal function or the need for dialysis of new patients, are far more than other seasons, mainly because of low temperature vasoconstriction, blood pressure, urine volume reduction, blood coagulation strength, easy to make kidneys abnormal.
3. Drug use should be careful of many commercially available analgesics, cold medicines, some antibiotics and other unknown ingredients of traditional Chinese medicines, which may have potential nephrotoxicity. Do not take medicines without a doctor's prescription. In addition, patients with renal failure are prone to cumulative side effects due to lower drug clearance rate, so the dosage should be adjusted in time.
4. Don't overindulge in high-protein diet without restraint and eat too much salt will increase the burden of the kidney and aggravate renal failure. Hyperlipidemia in blood not only causes arteriosclerosis, but also accelerates renal sclerosis and renal failure, which should be controlled. In addition, sports drinks contain electrolytes and salts, and people with kidney disease need to be careful about such drinks.
5. Treat colds in time. If a cold comes again, or after a cold, there are high blood pressure, edema, redness of urine or foam in the urine. It is better for the nephrology doctor to do some necessary screening. Recurrent tonsillitis should be carefully treated. When the larynx or tonsils are infected by streptococcus, they must be cured, otherwise they can easily lead to kidney inflammation.
6. Poor control of diabetes mellitus and hypertension, diabetes mellitus for too long will cause vascular sclerosis, and the kidney is composed of millions of microglobules, blood sugar, blood pressure control is not good, the kidney deteriorates quickly.
7. Patients with diabetes mellitus, prostatic hypertrophy, urinary tract malformation and calculi are at high risk of obstructive nephropathy. No pain in urinary calculi does not mean that they are well. Especially ureteral calculi can easily cause hydronephrosis. Long-term kidney damage is unknown. Potential causes should be treated and tracked regularly.
8. Periodic check-up should be done every six months for urine and blood creatinine, urea nitrogen and uric acid. When a woman is pregnant, the burden of her kidney will increase. Renal function should be monitored so as not to become uremia due to toxemia during pregnancy.
Any questions? Fill the form below. You will surely get the free medical advice from experts within 24 hours.