Stages of Lupus Nephritis and the Treatment of It
2014-11-09 11:50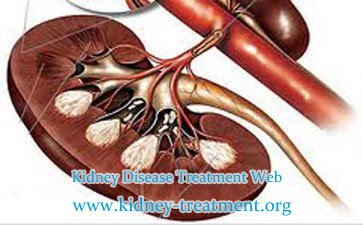 Today i will share you some details about the stages of Lupus Nephritis and the treatment of it, hoping it can help you to know more clear about your disease.
Lupus Nephritis can be divided into five stages based on the biopsy
Stage 1 is minimal mesangial glomerulonephritis which is histologically normal on light microscopy but with mesangial deposits on electron microscopy. It constitutes about 5% of cases of lupus nephritis. Renal failure is very rare in this form.
Stage 2 is based on a finding of mesangial proliferative lupus nephritis. This form typically responds completely to treatment with corticosteroids. It constitutes about 20% of cases.[2] Renal failure is rare in this form.
Stage 3 is focal proliferative nephritis and often successfully responds to treatment with high doses of corticosteroids. It constitutes about 25% of cases.Renal failure is uncommon in this form.
Stage 4 is diffuse proliferative nephritis. This form is mainly treated with corticosteroids and immunosuppressant drugs. It constitutes about 40% of cases. Renal failure is common in this form.
Stage 5 is membranous nephritis and is characterized by extreme edema and protein loss. It constitutes about 10% of cases.Renal failure is uncommon in this form.
From the above we can see that stage 4 is the most common stage which may develop into Kidney Failure, so we should pay high attention to it. Of course, we should not ignore other stages too.
For people in the early stage of this disease, they can be cured by the normal ways, but for people with advanced stage, they have to seek help from Micro-Chinese Medicine Osmotherapy, an innovation of Traditional Chinese Herb Medicine. If you want to know more details of the treatment, you can chat with our online doctor directly.
Have you got the information about the diagnosis and stages of Lupus Nephritis you want, if not, you can leave messages to us, we will try our best to help you.
Any questions? Fill the form below. You will surely get the free medical advice from experts within 24 hours.