Some Advices in The Treatment of Lupus Nephritis
2013-08-13 18:23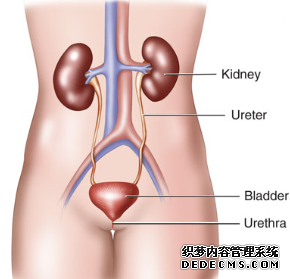 Lupus Nephritis is a kind of kidney disease which is caused by systemic lupus erythematosus (SLE). It is one of the major complications of SLE, and the main reason of death caused by SLE. SLE is autoimmune disease. As a result, the treatment of Lupus Nephritis should not only treat nephritis but also achieve the purpose of regulating the immune system. Here I am going to say something about the treatment of Lupus Nephritis.
Long period of treatment is needed
SLE has strong hereditary character. It should be treated in long period, and in some cases, patient should be treated all his life. Because medicine treatment can only ease illness, Lupus Nephritis is easy to relapse. Thereby, patient should prepare to accept treatment for long period.
Therapy is different in different cases
There are different degrees of Lupus Nephritis in different patients, and the symptoms are also different. Thereby, the treatment should be made basing on patient's specific condition. At present, the common therapy is using large dose of steroids combined with the injection of cyclophosphamide, but this is not suitable to every patient. Doctor should decide the best treatment by patient's clinical condition and renal biopsy.
Stage therapeutics is needed
In different stages of Lupus Nephritis, different therapies are also needed. When the inflammation in kidney is severe, large dose and combined treatment should be taken, so the inflammation can be controlled. After the inflammation is controlled, little dose and continuous treatment is needed. If not, the lupus is easy to relapse, and the repeated lupus can aggravate kidney damage. And large dose of medicines must cause many complications. So the therapy should be adjusted in time according to patient's condition, and make a long-term plan, which can help patient avoid stopping treatment in a wrong time.
Lupus Nephritis can damage patients' health severely. It is very important for patient to discover the disease as early as possible. Diet and lifestyle have significant influence on patient's condition, so make a reasonable eating plan, and do exercise regularly. In the end, don't smoke, and don't drink alcohol.
If you have any question on Lupus Nephritis, please contact us, and our online-experts will give you an answer in time.
Any kidney problems? Please consult our online doctor. The satisfaction of patient is as high as 93%.
What you also want to know:
How can I get this treatment ?
How can I get this treatment in my country?
How much is this treatment ?
What is the duration if I receive this treatment in your hospital ?
How can I go to your hospital ?
Have a question regarding kidney disease? Get an answer from Medical Professional now!