What Is The Treatment Of Drug-Induced Lupus Nephritis
2019-02-01 09:24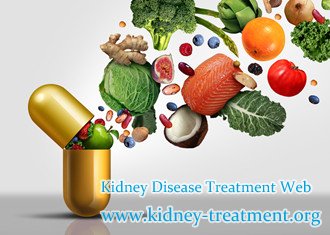 The principle of treatment is early diagnosis and timely discontinuation of lupus-inducing drugs. However, the change of serum ANA from negative to positive is not a sign of withdrawal, because only a small number of patients have clinical symptoms and develop into drug-induced lupus.
If ANA or anti-histone antibodies occur in patients with autoimmune diseases during the course of taking lupus-causing drugs, because the symptoms of drug-induced lupus are not easy to distinguish from the original symptoms of autoimmune diseases, suspicious drugs should be stopped immediately. Once the drug is discontinued, most of the symptoms of drug-induced lupus are self-limiting and do not require special treatment.
Some drugs can induce lupus recurrence after remission, and then use the drug can cause lupus recurrence. So doctors should choose other drugs.
It is generally believed that patients with systemic lupus erythematosus should avoid the use of drugs that can induce drug-induced lupus as far as possible, but since more than 70 drugs have been found to cause drug-induced lupus so far, drug effects cover all aspects, such as the total ban, there is almost no drug available.
The general practice is that when needed, these drugs are still available, because after all, the occurrence of drug-induced lupus is very few.
Once the drug is discontinued, most of the symptoms of drug-induced lupus are self-limiting and do not require special treatment.
However, in a few cases, progressive renal necrosis may occur.
Musculoskeletal symptoms can be controlled by NSAIDs. At the same time, most patients in China choose traditional Chinese medicine to treat Lupus Nephritis. In Chinese Medicine, we have Toxin-Removing Treatment which is a series of Chinese medicine treatments including Micro-Chinese Medicine Osmotherapy, Medicated Bath, Medicinal Soup, Moxibustion Therapy, Steaming Therapy and Enema Therapy, etc. Based on your specific illness condition, our doctor will give you proper treatment plan. Toxin-Removing Treatment first cleanses your blood to draw out toxins and wastes from your blood and kidney intrinsic cells.
This can give you a clean blood environment. After blood is purified, Chinese medicines can arrive at your kidney lesion directly with the help of osmosis machine and help you repair injured kidney tissues and improve renal function through dilating blood vessels, improving blood circulation, preventing inflammation and coagulation, degrading extracellular matrix and providing nutrients. When renal function is improved, wastes and toxins can be removed from your body effectively.
So lupus Nephritis can be treated effectively, and patients can have a longer and better life.
E-mail: kidney-treatment@hotmail.com
Any questions? Fill the form below. You will surely get the free medical advice from experts within 24 hours.