How To Avoid Psychological Damage To Patients With Lupus
2018-07-06 09:30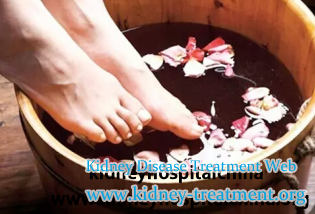 To many patients they not only have to accept the painful treatment but also have to endure the psychological suffering from all respects of society.Especially to many young patients they always want to get self-esteem and respects from many people around them. When patients with lupus erythematosus are diagnosed for the first time, or have been suspected to be systemic lupus erythematosus, conflicts and conflicts caused by their psychological stress may easily lead to unpleasant emotions such as anxiety, fear, despair, shame, sin, helplessness, etc. due to the influence of such emotions, patients with lupus erythematosus are often afraid of the diagnosis of systemic lupus erythematosus and dare not go to the hospital for examination and diagnosis, or suspect that the diagnosis is incorrect. they go to several hospitals for repeated examination and repeatedly ask medical personnel. Lupus nephritis patients should strengthen psychological care!
Some lupus erythematosus patients deliberately try to act like a healthy person, knowing that they are sick and afraid of being mentioned by others, so they do their work beyond their means and deliberately laugh and laugh in front of others to conceal their anxiety and fear. At the same time, under the control of this state of mind, insomnia, loss of appetite, muscle tension, sweating, rubbing hands and feet, clenching fists, pale complexion, quickening pulse and rising blood pressure can occur. This state of mind not only increases the physical and psychological pain of lupus erythematosus patients, but also affects the therapeutic effect on lupus erythematosus diseases.
Lupus erythematosus patients are mostly young women who are in the mood for love and have strong self – esteem. They are often afraid that others will despise them for systemic lupus erythematosus. Therefore, lupus patients with certain social status will disclose their identity intentionally or unintentionally, making people know the importance of her. If they are not valued by others, their self-esteem will suffer setbacks and their sense of self-worth will become depressed. Therefore, they are especially sensitive to things around them. They are sometimes skeptical about other people's good advice. They are eager to learn about relevant information about lupus and have doubts about some explanations they hear, even misinterpret other people's meaning. Their abnormal appearance shows that they are not sure to the recent treatment, then I suggest they should consider another natural treatment which can relax their anxious emotions ,relieve their discomforts and discharge more immune complex from their body, then their condition can be improved obviously,that can also strengthen their self-confidence to face the challenge of society.
The Micro-Chinese medicine Osmotherapy is an effective external treatment in the systemic treatment which take good use of the active substance of herbal medicine, with the help of penetration machine the micro-molecule substance can penetrate into the lesion of kidney , it can dilate blood vessels and improve the blood circulation, provide more oxygen and nutrients to the kidney ,then the damaged kidney cells can be self-repaired effectively. Other therapies such as Medicated bath therapy,Medicated foot bath therapy,Moxibustion therapy, Acupuncture therapy etc can help patients discharge toxins and wastes through the sweating and promote the whole body blood circulation, then more immune complex can be discharged out of body,and their immune system can be strengthened to avoid the further damage to body.
If you want to know more detailed information about the natural treatment in Beijing Tongshantang Hospital of Traditional Chinese Medicine please contact us through the following message:
E-mail: kidney-treatment@hotmail.com
Kidney Treatment Group:
Any questions? Fill the form below. You will surely get the free medical advice from experts within 24 hours.