What To Do To Deal With Lupua Nephritis Except Western Medicine
This article was provided by doctor zhengfalei 2018-07-25 15:23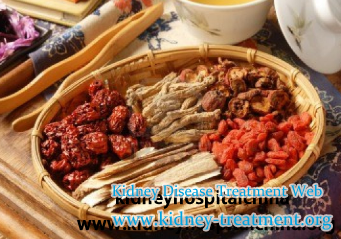 When you have lupus nephritis that means your immune system has something wrong and you must go to see a doctor to solve it.then I will show you something about treatment of lupus Nephritis.
1. principles of treatment
Sle is still a disease of unknown cause. The main purpose of treatment is to control its activity, protect kidney function and delay the progress of renal fibrosis.
2. mild SLE and lupus nephritis
If the target organ functions normally or stably, non-steroidal anti-inflammatory drugs or anti-malarial drugs can be used as appropriate, and medium and small doses of glucocorticoids ( such as prednisone 20 – 40 mg / d ) can be used in the short term. If necessary, use immunosuppressants.
3. severe SLE and lupus nephritis
Patients with significant damage to important target organs, persistent glomerulonephritis, acute glomerulonephritis, and Nephrotic syndrome should be given standard hormone therapy ( prednisone 1 mg / kg / d ) and immunosuppressant therapy.Patients with acute life-threatening severe lupus should be given hormone shock therapy ( methylprednisolone 0.5 ~ 1.0g / d ). Plasma exchange therapy can be considered when the above methods are not effective or the disease is serious. Patients with acute severe renal insufficiency, severe high blood volume, and heart failure should undergo emergency dialysisso that they can pass the critical period.
4. end – stage treatment
Lupus nephritis in the end stage is treated as chronic renal failure.
Prevention of lupus nephritis
1. attach importance to physical factors.
2. actively treat virus infection.
3. pay attention to drug toxicity.
4. avoid sun exposure.
After you deal with your lupus nephritis according to the requirement above your condition is also not controlled well you must consider another natural treatment in Beijing Tongshantang Hospital of Traditional Chinese Medicine with Chinese herbal medicine which can do more effective to improve your kidney condition without any side effect to your health, if you want to know more detailed information please contact us through the following message:
E-mail: kidney-treatment@hotmail.com
Whatsapp / Viber / Wechat: +8618395615012
Any questions? Fill the form below. You will surely get the free medical advice from experts within 24 hours.