Lupus Can Cause Damage To Many Organs
2018-06-27 09:18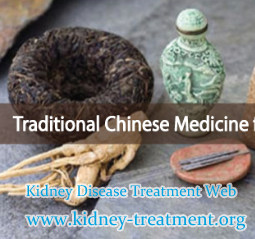 When you have lupus disease that means there are some problems in your immune system,and commonly the lupus will produce damage to some important organs such as kidney ,heart, lungs etc,but the kidney is easy to be hurt in lupus patients. The main reason is that with the lupus occur more immune complex will be discharged through kidney , but more immune complex can not be removed from body and deposit in kidney and produce inflammation in kidney , then many lupus patients are suffering from lupus nephritis during the period of lupus.
Lung damage: In many patients with SLE, there are two punctate nodules and cords or reticular opacities on the basement of the lungs. These are interstitial changes, and most of them are asymptomatic and can not be perceived easily by the lupus patients.
Pleurisy can be asymptomatic and is only found in the following examinations, namely: There is a small to moderate amount of pleural effusion on the B- and X-rays, sometimes present at the same time as the pericardial effusion. LE cells can be found in the pleural fluid.
Lupus nephritis: From a clinical point of view, about 75% of patients with SLE have kidney damage. Urinalysis has protein, red blood cells, and white blood cells, and a small number of patients have a cast. Lupus nephritis occurs in the early stages. The lesion persists for many years and may be extensively damaged, resulting in uremia with renal insufficiency.
Brain damage: There are various manifestations of SLE neurological damage. Psychiatric disorders are manifested as schizophrenic reactions, various mental disorders such as irritability, insomnia, hallucinations, suspicions, delusions, obsessions, etc.
Brain damage is common in severe cases of chronic SLE or acute exacerbation of SLE. There are a few cases of slow-to-severe brain damage, frequent headaches and dizziness, abnormal EEG changes, and the first symptoms in acute episodes in very rare cases. Under normal circumstances, brain damage is reversible after timely treatment, and abnormal changes in EEG and brain CT scans are also reversible.
As to these damage to different organs you must take caution to the SLE and accept the reasonable treatment to avoid the more damage to other organs, the key point is to remove the immune complex out of body . How to deal with that with the good treatment without any side effect to patients , there is a systemic natural treatment in Beijing Tongshantang Hospital of Traditional Chinese Medicine which has helped more and more lupus nephritis patients, if you are interested in this please contact us through the following message:
E-mail: kidney-treatment@hotmail.com
Kidney Treatment Group:
Any questions? Fill the form below. You will surely get the free medical advice from experts within 24 hours.