Why Do You Always Adop Western Medicine To Treat Nephrotic Syndrome
2018-11-15 09:13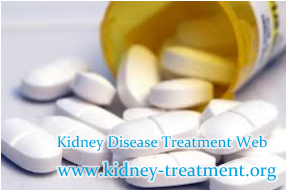 To most nephrotic syndrome patients they must take some hormone medicines to reduce the proteinuria ,and these nephrotic syndrome drugs are so toxic, why do doctors want you to use them?As a kidney doctor I will explain the cause for you as following.
I: RAS blocker ( antihypertensive drug )
Including ACEI and ARB, that is, the name XX Puli or XX Sartan.
RAS blocker can not only control urine protein, but also reduce blood pressure, with little side effects. It is very suitable for kidney disease with mild condition and slow progress.
Although Pulis can cause cough and Sartan can cause high potassium, they can all be treated with little actual threat. As long as they are not patients with renal failure, doctors and patients who use these drugs are more at ease.
II: Glucocorticoids
We often call it hormones for short, namely prednisone, prednisolone and methylprednisolone. Hormones have many side effects, such as decreased immunity, infection, full moon face, centripetal obesity, three highs, osteoporosis, etc.
But the effect is good and the price is affordable, making hormone the first choice for controlling a large amount of urine protein.
III: Immune inhibitor
Commonly used immunosuppressants include cyclophosphamide, cyclosporine, mycophenolate mofetil, leflunomide, tacrolimus, azathioprine, etc.
This kind of drug has great side effects and toxicity. There are not only side effects such as hormone infection and metabolic disorder, but also toxicity to organs and systems such as reproduction, liver, blood circulation system and kidney.
The toxicity is so great, why should the doctor give it to you?
Generally, because hormone therapy is ineffective, patients with this kind of refractory kidney disease must use " fierce medicine" to get results. Although there are side effects, according to the results of sufficient patient practice, more serious adverse events will occur if immunosuppressants are not used.But now more and more patients start accepting the natural treatment to avoid the great side effect to their health,such as Chinese herbal medicines,and our famous professor Zhang DaNing has published several academic thesis about the natural treatments,if you are interested in this please contact us through the following message ,then Professor Zhang can answer your any questions:
E-mail: kidney-treatment@hotmail.com
Any questions? Fill the form below. You will surely get the free medical advice from experts within 24 hours.