How To Treat Proteinuria With Hormone Correctly
2018-11-25 09:19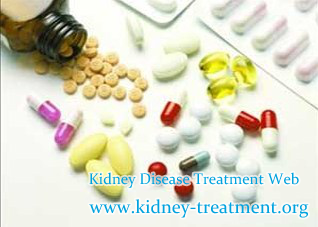 To most kidney patients especially to the proteinuria patients they always take hormone medicines to control the protein in urine,though it may do some side effect to their health.Then many patients may ask you whether you need hormone when you have urine protein.
Of course not. The amount of urine protein leakage does not in itself represent the severity of kidney disease. Less urine protein leakage in patients with mild chronic kidney disease does not necessarily mean less pathological damage to the kidney. In general, we use hormone basing on the following principle:
First, generally speaking, it is not the amount of urine protein that determines whether to use hormones, but the type of Nephritis.
Second, hormones have obvious side effects and need a certain degree of illness before they can be used.
1, Hormones are not suggested to be used in mild condition;
2, The condition to a certain extent, available small doses of hormones;
3. If the illness is serious, a certain amount of hormone is recommended.
4. Mainly consult doctor how to use hormone medicines ,strictly take them according to doctor's prescription.
From the comments above you have any questions about that please contact us through the following message:
E-mail: kidney-treatment@hotmail.com
Any questions? Fill the form below. You will surely get the free medical advice from experts within 24 hours.