How to Regulate Blood Pressure in Polycystic Kidney Disease
2015-03-05 15:48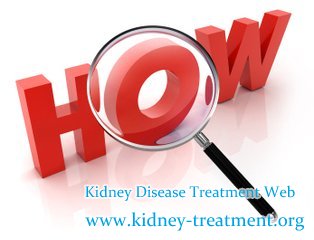 How to regulate blood pressure in Polycystic Kidney Disease ? You know some patients with PKD will suffer from extreme high blood pressure, which will cause headache, confusion and so on. So the ways to regulate blood pressure in PKD is concerned with many people.
Having good control of high blood pressure can reduce the rate of increase the risks of developing complications in patients with Polycystic Kidney Disease, save kidney function as well.
What are the causes of high blood pressure in PKD ?
In generally, the kidney has the ability to regulate blood pressure. When the kidneys are attacked by various kidney diseases, the failed kidneys can not regulate blood pressure properly. In case of PKD, there are numerous kidney cysts being deposited in the kidneys, as time goes by, the kidney cysts would get enlarged, as a result, it will oppress the normal tissues in the body, the kidney function will be reduced correspondingly. With the decreasing kidney function, the kidneys failed to regulate blood pressure effectively. The blood pressure will become extremely high when PKD develops into advanced stage. So it is quite necessary to control blood pressure as early as possible.
How to regulate blood pressure in PKD?
The diuretics work to low blood pressure by flushing excess water and sodium from the body. And ACEI and ARBs to relive blood vessels. If none of these medications can not work to you, you need additional medications by your doctors.
The natural treatments in China can stop the growth of kidney cysts by preventing the active substances in the tubular cells from releasing, it also can increase the circulation of the surface of the kidney cysts, so as to promote the excretion of cysts fluid.
In addition to the treatment, patients also need to keep a health life style, such as give up smoking and drinking, eating healthy, doing regulate and moderate exercise. If you need any help in regulating blood pressure in Polycystic Kidney Disease you can leave message to us, we will try our best to help you.
Any questions? Fill the form below. You will surely get the free medical advice from experts within 24 hours.