Good Nursing Methods Can Help Polycystic Kidney Disease Patients
2018-12-05 08:44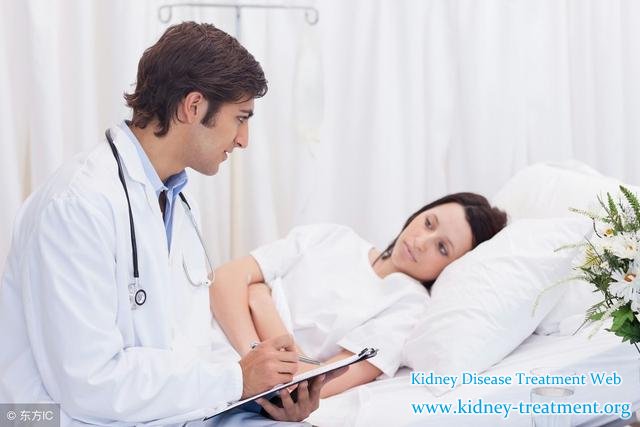 When you have polycystic kidney disease the important thing is to accept the treatment in time,but the correct nursing methods for polycystic kidney patients is more important to patients, you must do this as doctor advise following.
1, Scientific medication, active treatment: Polycystic kidney is a hereditary disease. Many patients are accompanied by polycystic liver, and half of them are accompanied by high blood pressure. Their generation will constantly oppress kidney tissue, resulting in obstruction of kidney blood circulation and some ischemic and anoxic conditions, which constitute renal hypertension, resulting in damage to kidney function and tissue and progressive aggravation.
2, You can participate in some sports and entertainment activities, but should prevent the waist and abdomen extrusion collision, so as to avoid cyst rupture and bleeding. Those who are seriously ill need to stay in bed.
3, Polycystic kidney patients should care about oral care: Oral hygiene should be maintained after breakfast and dinner to remove bad breath, reduce nausea and prevent mold and bacteria proliferation.
4. Patients with polycystic kidney failure should leave a message to keep the combination of work and rest, feel better, cooperate with treatment and build up confidence in overcoming the disease.
5, Promote the physical and mental rest of polycystic kidney patients: Patients with renal hypertension should regularly measure their blood pressure and increase their bed rest time according to changes in blood pressure.
6, Strengthen the skin care of polycystic kidney patients: Skin care for patients with chronic renal failure should be done well, which is an important relief to prevent bedsore and infection. Because the deposition of urine poison cream irritates the skin, patients often feel itchy and uncomfortable, and will seriously affect their sleep, and infection will easily occur after scratching the skin. Therefore, warm water should be used frequently to scrub the skin of patients with polycystic kidney disease, but alcohol and soap scrubbing are prohibited.
After you have do these tips in daily life it can help you improve your condition,and if you have any questions about polycystic kidney disease please contact us through the following message:
E-mail: kidney-treatment@hotmail.com
Any questions? Fill the form below. You will surely get the free medical advice from experts within 24 hours.