Physical Examination of Renal Cysts Need Not Be Over Panic
2018-06-25 11:08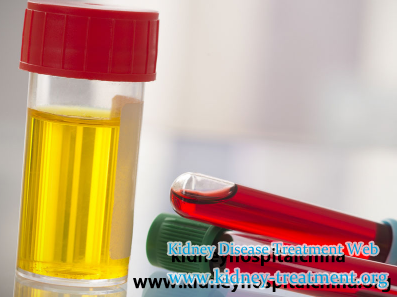 In fact, there are several indicators in the physical examination, even if the abnormality is not necessarily a major event, such as found elevated transaminase or urea nitrogen, renal cysts. Physical examination of renal cysts need not be over panic
Transaminase alanine aminotransferase and aspartate aminotransferase, the increasing of the former is more common. This enzyme is present in cells of the liver, heart, muscle, and kidney, and is the most abundant in liver cells. When the hepatocytes are damaged, the enzyme is released into the blood and the index is raised. However, if you stay up late for a checkup or drink alcohol or have a cold, you can have a increase of it. If you have hepatitis B "two and a half" is normal, but this is a high transaminase, you can not have to be nervous, do not need treatment, not to worry about their contagious, just pay attention to the balance of the diet, rest a few days to check, it may be It has returned to normal.
Urea nitrogen and serum creatinine are indicators of kidney function tests. Urea nitrogen is the final metabolite of protein. When only the urea nitrogen level is elevated, another serum creatinine that can monitor kidney function is normal. This may be due to excessive protein intake in the diet before the physical examination. As long as the dietary structure is changed, it will soon be restored. normal. Although urea nitrogen can predict renal function, it is not as accurate as serum creatinine. If the serum creatinine is also elevated, it is necessary to have a systemic examination, more common in acute nephritis, renal insufficiency and so on. At this time, symptoms usually appear, such as edema, people feel tired and so on.
The majority of renal cysts are simple renal cysts. The incidence of renal cysts increases with age, and multiple males develop. Since simple renal cysts are mostly asymptomatic and have little effect on renal function and surrounding tissue, they do not require treatment, as long as they are followed up from 6 months to 1 year. If the diameter of the cyst is large, more than 5 cm, or the symptoms of peripheral tissue compression cause urinary tract obstruction, cystic aspiration must be performed and sclerosing agent injected into the capsule. If the cyst is large and its diameter exceeds 10 cm, it may require surgery.
But after the surgery the cyst can not be cured, after a while it appear again, that is the most suffering to all kidney cyst patients, How to deal with the kidney cyst from the root is a hard research issue to the all doctors and medical experts. The kidney experts in Beijing Tongshantang Hospital of Traditional Chinese Medicine have researched the new therapy for many years and developed a systemic special natural treatment that include: Micro-Chinese medicine osmotherapy, Medicated bath therapy, Medicated foot bath therapy, Moxibustion therapy, Fumigation therapy,Cupping therapy , Acupuncture therapy etc. That natural treatment can promote the blood circulation to absorb the cyst liquid and shrink it, at the same time it can restrain the activity of cyst wall epithelial cells, then it will not secret the liquid, after the natural treatment the kidney cyst will not relapse again. That is a good news to lots of renal cyst patients. If you want to know more about it please contact us through the following message:
E-mail: kidney-treatment@hotmail.com
Kidney Treatment Group:
Any questions? Fill the form below. You will surely get the free medical advice from experts within 24 hours.