Adverse Effects of Bad Emotions on Kidney Disease
2014-02-07 05:57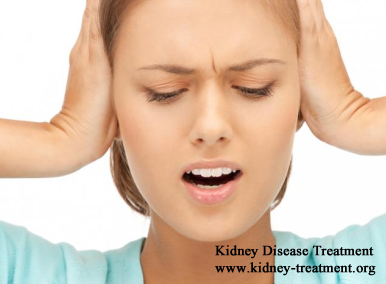 When patients are diagnosed with kidney disease, they often focus on the physical discomfort. The most things patients discuss with doctors about are physical treatment. However, spiritual changes are always ignored. The emotion of patients with kidney disease is very significant for the treatment. As is known to us, emotions have an enormous influence on health. The patients should take notice of managing their emotions and had better develop a positive and optimistic attitude.
In general, Patients with kidney disease have many negative emotions, such as stress, frustration, anger, etc. Now see the following:
Worried and fearful feelings
When you realize that you suffer from kidney disease, the initial feelings you have must be fear and anxiety. You begin to think about many things which kidney disease make you fail to do. You may wonder how long time you can live, or your kidney disease cause a big burden to your family. What is worse, you fear your life in the future and have no courage to face the reality. Under the above situations, you need to adjust your attitude to kidney disease and give yourself a determined faith. You must believe that your kidney disease can be treated.
Disappointed and frustrated feelings
It is normal that you may feel down and depressed when you experience the treatment for kidney disease. Besides, you may be less energic and have nausea. Depression can affect your decisions on the treatment. You should keep these feelings under control. Before you become desperate and have no hope to live, you need to let your doctor and family know. With their help, you can relieve your despair.
Anger
When you feel uncomfortable and worried, you become very prone to be angry and outrageous. You complain about your kidney disease. You are very angry why it is you, not others that suffer from kidney disease. And you feel unfair. Anger can prevent you from going to see a doctor and cooperating well with treatment. You should adjust your attitude to life.
The above emotions are very common for the patients with kidney disease. Remember to keep these under your control and get timely help from your doctor and family if these negative emotions develop to worse.
Any questions? Fill the form below. You will surely get the free medical advice from experts within 24 hours.