Why Do Diabetics Have Foamy Urine
2013-10-11 15:59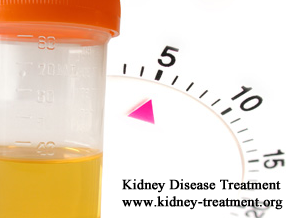 Quite a number of diabetics complain they find there are foams in their urine. Sometimes, this condition is normal, but in some other conditions, foamy urine means there is protein in urine. What on earth causes foamy urine for diabetics? Why do diabetics have foamy urine?
As for this case, foamy urine may reveal several underlying conditions:
● Urgent urination
If you have a habit of delaying your urge to urinate, foamy urine may be something common to you even though you didn't have diabetes. If this is the only cause of you having bubbly urine, you don't need any worry.
● Glucose in urine
For diabetics, some glucose may leak into urine. Glucose in urine can cause your urine to become bubbly, but the bubble is usually in various sizes and lasts shortly, it is more likely to indicate glucose leakage.
● An early sign of glomerulonephritis
Kidneys are involved commonly in diabetes. If diabetes is uncontrolled effectively, high blood sugar is more likely to attack tiny kidney filters, called glomeruli, which is responsible for filtering blood and getting rid of waste substances. In this case, foamy urine may occur as a consequence of protein in urine that is an early sign of glomerulonephritis. This should attract your attention.
From the above analysis, you should firstly detect whether your foamy urine is an indicator of diabetic kidney disease, also known as Diabetic Nephropathy. Some tests such as urine test and blood test may be helpful for you.
How to treat foamy urine for diabetes?
To deal with your foamy urine, your treatment should begin with a healthy lifestyle, well management of high blood glucose and kidney function protection. Every step is so important that you can't miss any. The personalized treatment should depend on your illness condition, so you can email yourt test report or describe your condition to kidney-treatment@hotmail.com. I promise you can get the answer in 24 hours.
Any questions? Fill the form below. You will surely get the free medical advice from experts within 24 hours.