IgA Nephropathy and High Blood Pressure
2013-09-25 11:32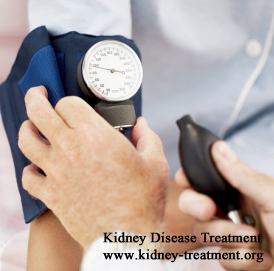 High blood pressure is not deadly in many conditions, but for people living with IgA Nephropathy, when high blood pressure occurs, they need to be alert and bring it under control as soon as possible.
Bad effects of high blood pressure on IgA Nephropathy
High blood pressure, also can be called Hypertension, refers to the high impact of blood on blood vessels. There are no discomforts or symptoms when blood pressure is slightly higher. However, if left uncontrolled, blood pressure will become extremely higher, which may finally cause dizziness.
For IgA Nephropathy patients, they run a higher risk for high blood pressure as kidney plays an important role in adjusting blood pressure. In our kidney, glomerular filtration membrane, which actually is a group of blood capillaries, is responsible for filtering blood. These blood capillaries are damaged easily by persistent high blood pressure. For this reason, controlling blood pressure into normal range is very important for IgA Nephropathy patients to prevent the deterioration of their illness condition.
Management of high blood pressure in IgA Nephropathy
IgA Nephropathy patients need medications to help manage their high blood pressure, which also helps to slow down the progression of illness condition. In medicine, the following two groups of drugs are commonly used by IgA Nephropathy patients:
1. Angiotensin-Converting Enzyme inhibitors
This medicine works by blocking an enzyme which is a must for forming a substance that narrows blood vessels. After IgA Nephropathy patients take this drug, their blood vessels relax and widen. In such a case, blood flow through the vessels easily, which reduces blood pressure.
2. Angiotensin Receptor Blockers
Similar with Angiotensin-converting enzyme inhibitors, Angiotensin receptor blockers also work by blocking the action of a hormone that causes blood vessels to narrow. This is very important for lowering blood pressure caused by kidney disease, including IgA Nephropathy. Besides, aside from blocking hormone that narrows blood pressure, these drugs also increase the release of sodium and water into the urine, which also helps to lower blood pressure.
Lastly, tight control of high blood pressure is very important for IgA Nephropathy patients to protect residual kidney function. The above two drugs are commonly used for lowering blood pressure, but they are not the best method. Also, taking these medicines is not a long-term solution. We all know, for IgA Nephropathy patients, their blood pressure increases due to impaired kidney function. Therefore, only when kidney function is improved, can blood pressure problem be solved effectively.
Any questions? Fill the form below. You will surely get the free medical advice from experts within 24 hours.