What Are The Effective Common Treatment Of Advanced Uremia
This article was provided by doctor zhengfalei 2019-01-19 10:14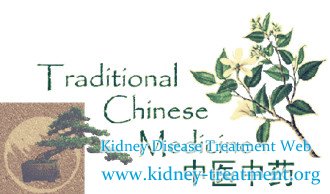 Uremia is such a terrible disease that it often comes quietly. Usually uremia can be divided into several periods. So, what is the treatment for the late stage of uremia? Following this article to get answer, or you can consult ONLINE DOCTOR directly in free.
Late stage of uremia is the last stage of treatment for uremia. Usually in the late stage of uremia, many patients and friends have given up the idea. In addition, the physical conditions of patients in this period are usually damaged to a certain extent, so many patients can not accept it. But there is still hope of cure.
At this time, the patient's whole body system will be affected, heart failure, mental disorders, coma and other serious conditions, endangering life. Therefore, the life of patients with advanced uremia may be threatened at any time.
The purpose of dialysis is to replace the kidney to filter out excessive toxins in the body, maintain the balance of various functions in the body, and reduce the damage to other organs and tissues. At this time, the existence of residual renal function can make dialysis time interval longer; can assist in the stability of cardiovascular system function; at the same time, it is conducive to maintaining the stability of the body's metabolism and internal environment, adhere to good nutritional status, and reduce the occurrence of other complications. Remaining kidney function is very important to the body, and dialysis patients should also maintain the remaining kidney function.
But most importantly, dialysis is not the ultimate goal of treatment, and the ultimate goal of treatment is to restore kidney function. Dialysis can only improve the symptoms of poisoning in time and temporarily, and provide a good internal environment for treatment. In the process of renal fibrosis arrest, as long as the kidney does not constitute all scar tissue, there is a reversible possibility, there is the need for maintenance. That is very important for the long-term prognosis of patients undergoing routine dialysis.
Renal replacement is the most common and traditional treatment of uremia at present. After successful operation, patients can improve their quality of life, get rid of the pain caused by dialysis treatment, and resume work, engage in social activities, travel and so on.
Renal replacement is the application of surgery to a healthy kidney "device" to the body of uremic patients, to replace the work of diseased kidneys, only to successfully implant a kidney, it can play a normal renal function, to meet the metabolic requirements of patients. But the risk of operation is very high. In addition to the limitation of kidney source and high requirement of surgical technology, it is also limited by many situations where slight neglect will lead to life risk.
3. TCM
Micro-Chinese Medicine Osmotherapy, Medicated Bath, Foot Bath Therapy, Immunotherapy, Toxin-Removing Treatment, Moxibustion Therapy, Acupuncture, Hot Compress Therapy, Cycle Therapy, Steam Therapy, Cupping Therapy, etc.
If you want to know more information, please leave a message below or send the medical reports to us. We will try our best to help you.
E-mail: kidney-treatment@hotmail.com
Whatsapp / Viber / Wechat: +8618395615012
Any questions? Fill the form below. You will surely get the free medical advice from experts within 24 hours.