What Functions Moxibustion Therapy Takes for Nephrotic Syndrome
2017-11-17 15:57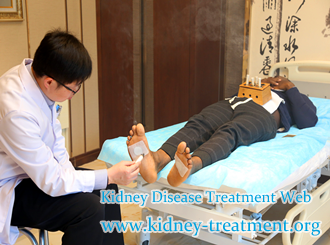 The ordinary treatments to nephrotic syndrome include steroids therapy, dialysis, transplant and so on. But due to various of reasons, more and more nephrotic syndrome patients want to gain another treatment to get well. And recently, many patients asked me what functions Moxibustion Therapy takes for nephrotic syndrome. Here I will interpret it for you.
How does nephrotic syndrome influence our daily life?
Nephrotic syndrome is one of chronic kidney disease (CKD) in which the kidney is damaged owing to so many conditions. In such a case, a great number of symptoms like proteinuria, swelling, hyperliqidemia and others appear among the patients. As the kidney is damaged too badly to hold its work well, lots of harmful things will be retained in the body, which turns back to deteriorate illness. Diet and lifestyle change are required to can help the patients protect the kidney and prevent illness condition from worsening in some points.
Instructions of Moxibustion Therapy.
Moxibustion Therapy, a Chinese medicine, is to make use of a bunch of wormwood to fume the specific acupoints which are found out according to the traditional Chinese medicine theories together with patients' personally illness conditions.
Functions of Moxibustion Therapy.
1. Adjust healthy qi and blood in the blood.
2. Drive out certain deposited toxins and wastes of body.
3. Improve blood circulation and bring enough blood, oxygen and nutrients to the kidneys.
4. Protect the kidney and enhance the kidney self-healing ability.
In clinical, it will be applied in combination with Oral Chinese Medicine, Micro-Chinese Medicine Osmotherapy, Toxin-Removing Therapy, Cycle Therapy, Acupuncture or other Chinese medicines for a better result in repairing kidney damage and elevating renal function safely and effectively.
If you are interested in Moxibustion Therapy or other treatments to treat nephrotic syndrome, please leave a message below or send your medical reports to us. We will try our best to help you.
E-mail: kidney-treatment@hotmail.com
Any questions? Fill the form below. You will surely get the free medical advice from experts within 24 hours.