What to Eat With PKD
2013-09-11 11:19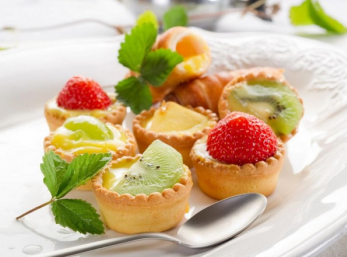 What to eat once being attacked by PKD? When kidney function is affected due to PKD, patients need to make some diet changes, as improper diet will worsen their illness condition and accelerate PKD to kidney failure. For this reason, knowing what to eat with PKD is very necessary.
Here we will introduce how to eat or what to eat with PKD. Hope it is helpful for you.
For PKD patients, when their kidney condition is affected, they generally need to:
1. Adjust protein intake: Protein is essential for a healthy body, however, for people whose kidneys are injured, high protein intake will increase kidney burden and worsen kidney condition. Therefore, limiting protein intake is very necessary for PKD patients. Besides, try to eat some high quality protein like lean meat, egg white, fish and
2. Avoid excess amounts of salt: High blood pressure is a common symptom or complication of PKD. For patients who have blood pressure problem, reducing salt intake is beneficial as this can help them control their blood pressure effectively. Besides, they can eat some high potassium foods like bananas, raisins and carrots to help them control their blood pressure if their potassium level is in normal range. However, if potassium level is higher than the normal range, high potassium foods need to be avoided.
3. Try to eat high-fiber foods: High fiber foods can combat insulin resistance. High insulin level has been linked with heart disease and faster rates of PKD progression. Therefore, eating some high-fiber foods like kidney bean, broccoli, apples, barley and oatmeal helps to slow down PKD progression to some extend.
4. Ingest more vitamin D: Vitamin D deficiency is another factor that can increase kidney injury, so it is beneficial for PKD patients to protect their residual kidney function by eating more foods which are rich in vitamin D like fish, mushroom, cod liver oil and so on.
How to eat depends on the exact illness condition, so for PKD patients, they may need to follow different dietary principles due to the difference of illness. Here we offer online service, and if you have any questions about diet for PKD, please feel free to consult our consultant or leave us message in the follow chart directly.
Any kidney problems? Please consult our online doctor. The satisfaction of patient is as high as 93%.
Have a question regarding kidney disease? Get an answer from Medical Professional now!