The Reasons of Shrunk Kidney in Chronic Kidney Disease
2014-09-03 03:41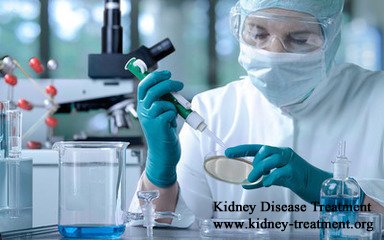 Shrunk kidney is one of the complications of Chronic Kidney Disease, it often occurs at the advanced stage of this disease. Many patient will have shrunk kidney but few of them know the reasons of it, and only thing they can do is to listen to the doctor's construction. Today i will help you to know more details about it.
The reasons of shrunk kidney
One of the mainly reasons is high blood pressure, which will start the renin-angiotensin system and cause narrowing of the renal vessels and lack of blood and oxygen supply in the kidneys, so the kidneys will gradually shrink.
Other factors also can induce kidney shrunk, like high blood sugar, it will increase the blood stickiness,then the speed of blood flows will be relatively slow down. However,the extra lipid in blood and apoptosis of the cells will deposit within blood vessels under the skin,it will create the kidney hypoxic-ischemic,lead to endothelial cells damaged and the filter function decline at the same time,when the filter function declined,then it will make protein leakage,if there's not a timely treatment,then as the disease progresses,the serum creatinine level will be increase,the collagen will be compound more,glomerular basement membrance thickening,all of these changes will cause glomerular sclerosis,at this time,the kidneys will shrink.
Actually, after the disease developed into the late stage, many complications will occurred. Those complications will complex the disease in some way, that is why the disease is hard to be cured in the advanced phase. But if you can find the underlying reasons of this disease, you also have a chance to control this disease and live better. In our hospital, we have some unique therapies to cure CKD, they can help to relieve the symptoms induced by this disease.
If you want to know more informations about shrunk kidney, you can leave messages or consult our online doctor or email us. Our email: kidney-treatment@hotmail.com
Any questions? Fill the form below. You will surely get the free medical advice from experts within 24 hours.