What are the Natural Treatments for Reducing BUN in Blood
2015-06-11 16:26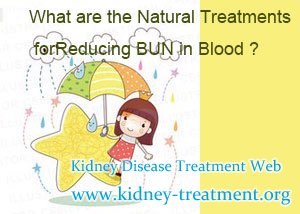 BUN is the breakdown product of protein. Too much BUN refers to decreasing functions. Therefore reducing BUN means to treating kidney disease naturally. Then what are the natural treatments for reducing BUN in blood ?
Natural Treatments for Reducing BUN in Blood
Medicated Bath
discharging toxin—remove toxic pathogen in the meridians and visceral
Medicated Bath to discharge toxin
Medicated Bath with Chinese medicine is to decoct medicines that can discharge and blend them into medicinal soup, then to let patients enter into the soup to bath fully in sufficient time, which can make ingredients in medicines immerse into body striate, enter into meridians and viscera, open pores and bladder, and discharge toxic pathogen in meridians and viscera through sweat and urine.
Action principle
With the aid of warm gas in medicines and medicinal soup, promote flow of meridians and qi and blood, make pores open and acupoints unimpeded.
The medicines for full bath permeate into striate and meridians through pores and acupoints, enter into viscera along meridians, disperse lung and open orifice, warm kidney and strengthen yang. With such actions, they can restore dispersing and descending of lung as well as steaming and transforming of kidney, discharge toxic pathogen in meridians through sweat and in viscera through urine.
Medication
Bath in the medicinal decoction made from medicines with discharging function.
Cold should be treated with medicines that can warm kidney and strengthen yang; Heat should be treated with medicines that can clear heat and eliminate dampness; pain should be treated with medicines that can promote qi circulation and relieve pain; Edema should be treated with medicines that can induce diuresis for removing edema.
short course of treatment for seven days, long course of treatment for 49 days
If you are interested in any therapies or need any help in treating kidney disease, you can leave message to us or consult our doctor on WhatsApp/Viber, we will try our best to help you.
Our WhatsApp/Viber: +8618395615012
Any questions? Fill the form below. You will surely get the free medical advice from experts within 24 hours.