Have Much Bubbles In Urine Mean Kidney Problem
2014-01-10 02:38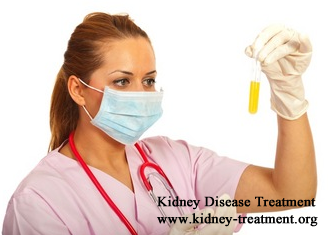 How much bubbles in urine mean kidney disease? For kidney disease patients, the bubbly urine or foamy urine is often regarded as the first sign of their kidney disease, which means the loss of protein in urine. However, not all the bubbly urine means people have kidney disease, there are also some other conditions that people may have bubbly urine.
In order to get how much bubbles in urine mean kidney disease, we should first get the differences and relationships between bubbly urine, foamy urine and proteinuria. Generally, bubbly urine and foamy are the same conditions which means there are obvious bubbles and foams in urine. In this condition, the bubbles may caused by kidney disease, diabetes, dehydration, pregnancy or just because people take too much protein and too fast urination.
Proteinuria often refers to the kidney disease, which means the damage of the kidney filtration system. Usually, the proteinuria is often diagnosed by a urine test.
When people have proteinuria, they often have bubbles in urine and the bubbles will last for a long time and not disappear. In this condition, people should pay attention and go to the hospital to have a urine test.
Then how much bubbles in urine means kidney problem? you can chat with our experts online, or send your urine test report to kidney-treatment@hotmail.com. We will give you more detailed information to help you.
In general, we don't have protein or just a little amount of protein in urine, which are less than 150g/d and the protein is often micromolecular. When the amount of protein in urine is more than 150g/d, and the bubble have lasted for a long time. In this condition, people may get some kidney problems. Because the normal kidney function will keep the protein stay in body. When the kidneys are damaged, and the glomeruli lose to work, the protein will leak out from the urine.
The proteinuria is often the early and first symptom of kidney disease, so when people have bubbles in urine, they should have early and effective treatment to control the symptoms and remedy the kidney disease. If the kidney disease cant be treated promptly, they will suffer some more serious symptoms and complications, and even get end stage kidney failure.
Any questions? Fill the form below. You will surely get the free medical advice from experts within 24 hours.