Symptoms of Low Hemoglobin for Kidney Disease Patients
2014-02-11 07:02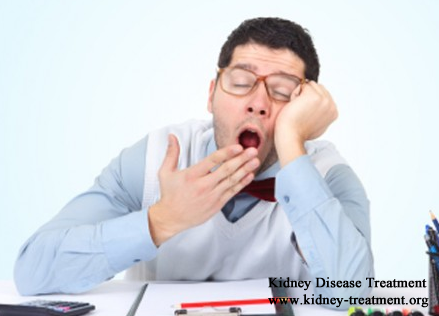 What are the symptoms of low hemoglobin for kidney disease patients? Hemoglobin is a kind of protein in red blood cells, and it can help carry oxygen to every parts of body, which plays an important role in the building up of body health. For kidney disease patients, low hemoglobin is a common symptom, in order to get early diagnosis of low hemoglobin, so they need to first get the symptoms of low hemoglobin.
Low hemoglobin is the main cause of anemia, and when the hemoglobin level is slightly lower than the normal level, patients may get no obvious symptoms. But there are still some general symptoms that may be caused by low hemoglobin, such as:
- Weakness and tiredness
- Headache
- Dizziness
- Lack of concentration
- Rapid or irregular heart beat
- Pale nail beds, skin and gums
In addition, because the low hemoglobin level will cause low levels of oxygen in blood, which will cause shortness of breath. When the body suffer from low level of oxygen, the body tries to enhance the output of heart to help produce more oxygen in blood. This will cause palpitations and chest pain for patients, and aggravate extant heart problems.
Here are also some rare symptoms that may caused by low hemoglobin for kidney disease patients.
- Swelling in arms and legs
- Persistent heartburn
- Vomiting
- Bloody stool
- Excessive perspiration
Therefore, kidney disease patients can consult with these symptoms mentioned above to find wether they have low hemoglobin. If patients find they have two or more symptoms mentioned above, they should have a blood test to get the exact hemoglobin level in their blood, and then have effective treatments to increase the hemoglobin level. If you still have some questions about low hemoglobin level for kidney disease patients, or you want to get the treatment information of low hemoglobin, you can contact with our experts online, which is free for you.
Any questions? Fill the form below. You will surely get the free medical advice from experts within 24 hours.