Patient Stories
It is really hard to live with kidney disease. Here are the stories of kidney disease patients. Do you have the similar story with them? Share your story with us.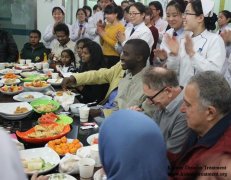 We held a Christmas party on Christmas Eve, and our kidney disease patients and their families and our medical workers had a great time on that day. In the party, the kidney patients shared their experience in treatment and their great impr...
Read More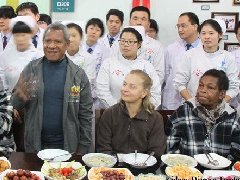 So many patients with Chronic Kidney Disease comes from various countries to China, in order to treat their kidney disease and improve their overall healthy condition. To their exciting, they not only get obvious therapeutic effects and car...
Read More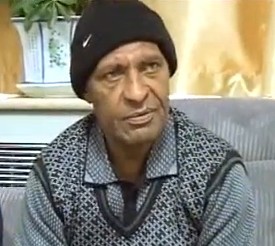 Patients Word: If Not Good, I Will Not Come Back Name: Ralph Kimbu Gender: Male Age: 50 Country: Papua New Guinea Diagnosis: Kidney Failure, Hypertension Ralph Kimbu is a patient of kidney failure who comes from Papua New Guinea. This is hi...
Read More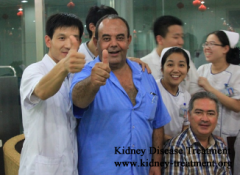 Yesterday, a party was hold in Shijiazhuang Kidney Disease Hospital, China, as a patient will discharge from hospital today. In the beginning of this party, several patients shared their experience here and also they commended on the treatm...
Read More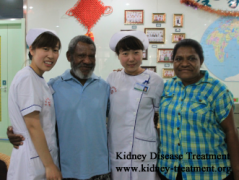 Can we get off dialysis? I believe all the kidney failure patients concern about this question, as it decides the future of life. Dialysis is helpful, but torturous. Also, patients survival rate decreases over time once they start dialysis....
Read More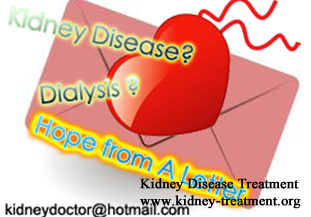 Ladies and Gentlemen: It is unfortunate that we have Chronic Kidney Disease and we have to be faced by gradual kidney failure. The more unfortunate thing is that there is no specific medicine throughout the world to repair damaged kidneys c...
Read More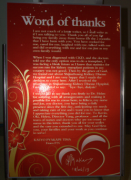 My name is Fatima Muhammad Tata a patients relative of Rabi Ibrahim who is a kidney disease patient (CKD). I wish to express my sincere gratitude and appreciation to the entire staff of International Department, Shijiazhuang Kidney Disease...
Read More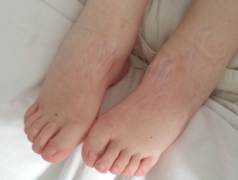 Because of Lupus Nephritis, I have many symptoms including severe swelling throughout the body, sleep problem, enlarged abdomen, nausea and vomiting. Before coming here, I ever thought the thing what I do is to waiting death. Thanks to my d...
Read More