Patient Stories
It is really hard to live with kidney disease. Here are the stories of kidney disease patients. Do you have the similar story with them? Share your story with us.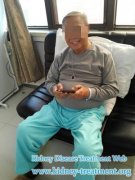 GREGORIO is a kidney failure patient from Philippines, he had got proteinuria 15 years, high creatinine level 8 years. In order to live better, he began to take dialysis 4 months ago, but didn鈥檛 receive satisfied treatment effect...
Read More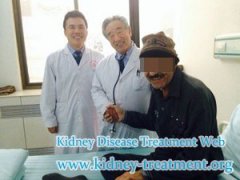 10 years ago, edema appeared in my body, then the test shown protein 2+, occult blood-, but kidney function is normal...
Read More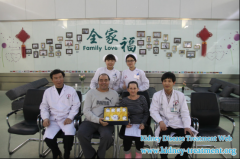 Miller, now 45 years old, he is a bright and cheerful person from Australia. In the past 38 years he has been relying on insulin to maintain his life due to Diabetes...
Read More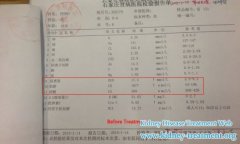 6 years ago, he got cold and then induced a series of symptoms, such as dizzy, headache, lower extremities edema. His blood pressure increased to 150/90mmHg, the test shown that hemoglobin 98g/L, protein3+, occult blood1+...
Read More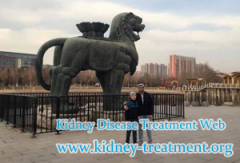 8 years ago, my blood pressure increased to 120/80mmHg, edema of lower extremities appeared. The test shown my protein2+, occult blood 1+...
Read More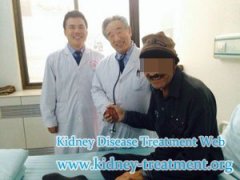 4 years ago, my disease went to worse, symptoms like anemia appeared one by one. Then, i made a decision to take renal transplant, but i never thought that 1 year and 3 months ago, my disease relapse again...
Read More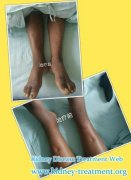 I am ESSA, a 51 years old male. I never thought that the edema of my lower extremities will disappeared in such a short time...
Read More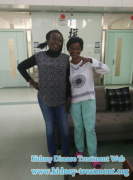 After 20 days treatment, the edema disappeared, her blood pressure downs to 130/90mmHg, blood test shown red blood cell count 4.75*1012/L, Hemoglobin 128g/L, serum creatinine 481umol/L...
Read More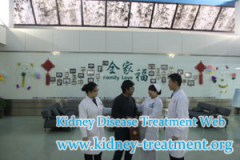 He has suffered from protein in urine 5 years and elevated serum creatinine 1 year. Before treatment his creatinine level once up to 204umol/L, the protein++, hemoglobin is 115g/L...
Read More
Henry(nickname) who comes from Nigeria is a Polycystic Kidney Disease patient and now his disease has fall into Uremia which is the last stage of kidney disease...
Read More