How To Protect Your Kidney Function When You Have Other Problems
2018-10-23 10:33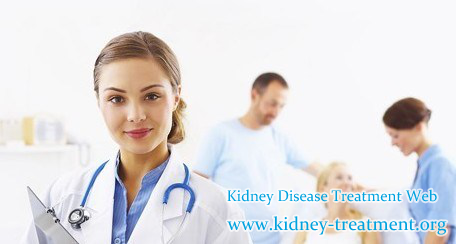 To most kidney patients they always have other discomforts except the kidney problems,such as heart,lung and cardiovascular system problems,they are connected each other in physiological aspects.The poor kidney function can influence the metabolic activity,other organs function .To those with diabetes their microvessels and arteries have been hurt for the unstable blood pressure,which is caused by the poor kidney function,then how to protect their kidney function from further damage is a key point to all kidney patients.
The fact is that patients with kidney disease have a high probability of hypertension, and the worse the renal function, the higher the incidence of hypertension.
According to statistics, the prevalence of hypertension in patients with chronic kidney disease in different periods in China is relatively high:
The renal function was in phase 1 – 2, and there was not much damage to the renal function at this stage, with the incidence of hypertension ranging from 44.2 % to 65.2 %.
The incidence of hypertension was 75.6 % – 81.2 %.
Patients with stage 4 renal function were in the stage of Renal failure, and the incidence of hypertension increased to 86.1 %.
In the uremic phase ( phase 5 ), the incidence of hypertension is as high as 91 %, that is, 9 out of every 10 patients have High blood pressure. ..
But you know what? Taking antihypertensive drugs at night is more conducive to the stability of blood pressure and has a good effect on protecting renal function and reducing cardiovascular and other complications.
However, kidney patients with high blood pressure often do not have such rhythm, and some people have higher blood pressure at night than during the day. But if you don't take medicine at night, your blood pressure will be high.But you must do the first thing is to keep your good habits and diet plan,at the same time accept the reasonable treatment ,that can help you improve the kidney function and promote other organ's function. And if you have other questions about your kidney condition please contact us through the following message:
E-mail: kidney-treatment@hotmail.com
Any questions? Fill the form below. You will surely get the free medical advice from experts within 24 hours.