Some Misunderstandings About Saving Urine Samples
2018-10-22 10:05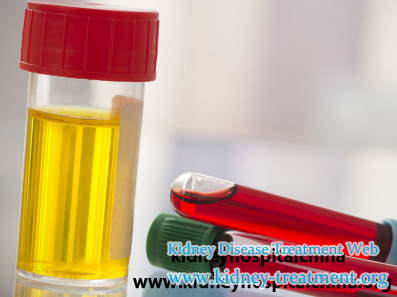 Though many kidney patients must do some routine urine test before they accept the treatment,there is still a mistake in urine retention for nephrotic patients. Many patients did not know it before.
We should avoid the mistake of leaving 24 hours of urine. No more, no less, just 5 items:
Misunderstanding 1: Keep more urine
When doctors tell patients how to leave urine, they sometimes just say " urine from 6: 00 this morning to 6: 00 tomorrow morning". So some patients left their urine at 6: 00 this morning.
However, the urine at 6: 00 this morning was stored in the bladder the night before and cannot be counted. If this is included, it is 24 hours + 1 night's urine volume, which is too much urine.
Therefore, when you start to save urine, you must drain the urine in the bladder before you start.
Misunderstanding 2: Keep less urine
Too little urine is often save in two situations:
First, forget to take the urine when defecating, and second is, forgot to save the urine when doing business outside.
There may be other missed urine, need attention.
Misunderstanding 3: Food and exercise interference
The amount of urine protein is related to diet and exercise. During the urine retention period, it is enough to keep a normal diet without eating more or drinking more or reducing the diet. You can walk, but don't run, play, etc.
Misunderstanding 4: Contamination of urine samples
There are three requirements for a urine container
1 Acid and corrosion resistance
2. Wide mouth and is easy to clean
3. With a lid
Some women worry that leucorrhea will increase the protein content of urine samples, so they only take the middle urine. This avoids specimen contamination, but also results in incomplete specimen. In fact, it is only necessary to clean the pudendum before urination.
Misunderstanding 5: Do you need to add preservatives
To test urine protein, no preservative is needed ( of course, it is ok to use preservative )
To test some decomposed hormones or metabolites, preservatives are needed。
According to the comments about the misunderstanding of saving urine sample you can do right thing to ensure the correct test results ,then the doctor can give you reasonable treatment methods,if you have other questions about that please contact us through the following message:
E-mail: kidney-treatment@hotmail.com
Any questions? Fill the form below. You will surely get the free medical advice from experts within 24 hours.