How Can Patient Know If He Has CKD
2013-09-07 12:57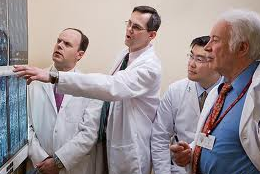 Chronic Kidney Disease (CKD) is a kind of disease which is very dangerous to health. The damages caused by CKD is irreversible. Therefore, whether can patient realize his disease as early as possible is very important to preserve his health. So how can a person know if he has CKD?
CKD is divided into five stages according to the glomerular filtration rate (GFR). As the degree of kidney damage is different in different stages, there are different symptoms. Obvious symptoms begin to occur from stage three, such as edema, fatigue, back pain, sleep problem, nausea and itch. If a person has symptoms like these, he should suspect he has CKD.
Sadly, obvious symptoms often can not be found until patient goes into stage 3, which means more than 50% of kidney functions have already been damaged. Patient in this stage often have no possibility to prevent the progression of CKD.
Except for the symptoms, the best method to check a person's condition is lab tests.
Urine test
The purpose of making a urine test is to see whether the levels of red cells and protein is higher than normal value. Kidney has the functions of reabsorption, so there are not much red cells and proteins left in the urine, unless kidneys have been damaged.
Blood test
The value of urea and creatinine in the blood is a reflection of kidney condition. Kidney can filter these metabolic wastes. When the values of metabolic wastes are higher than normal condition, it means kidney function has been damaged.The normal values of creatinine are 0.5~1.1mg/dl for women, and 0.6~1.2mg/dl for men. The normal value of urea is 3.2~7.1mmol/dl. Doctor will tell you if you have kidney disease based on these result.
Renal biopsy
This is the most direct and most effective method to check kidney condition. Because some samples of kidney tissues are taken in this test, the kidney condition can be checked out in a short time. On the other hand, the shortcoming of this method is obvious as well. It is painful.
The best method to avoid CKD may be have a health lifestyle. Don't drink alcohol, don't smoke, have good rest, take exercise regularly and keep a good emotion, etc. These are always helpful to strengthen one's habitus, and can make you far away from diseases.
Any kidney problems? Please consult our online doctor. The satisfaction of patient is as high as 93%.
Have a question regarding kidney disease? Get an answer from Medical Professional now!