News
The latest and most vividly news about Shijiazhuang Kidney Disease Hospital will be described here.

All the patients celebrated the new year with the medical workers together, they spend a happy and peaceful festival. Hundreds of hospitalized patients at home and abroad have received the holiday wishes and greetings from the medical worker...
Read More

"The dumplings i eat on this Winter Solstice Day is different,they are so delicious." Zhang Yanlin who carried a bowl of hot dumplings said with heavy Shanxi accent, he is one of the Diabetic Nephropathy patient from Hanzhong...
Read More

I suffered many symptoms in the past, i even cannot walk by myself due to the badly swollen in my legs. But now, you see, after taking the systematic Chinese Medicine i can walk just like you guys...
Read More

"But now, the life is easier, you see, " TAKUN said with her big eyes looked into mine, "it won't be too long before i back to school. My mother told me that i need not to take dialysis any more."...
Read More

It is this hospital and the doctors here give me this hope. They made me a treatment plan and they will come here and see me several time each day...
Read More

Recently, the doctors from Shijiazhuang Hetaiheng Hospital and Oriental Green Hospital made a remote consultation for Mackaye, who is a 70 years old Diabetic Nephropathy patient...
Read More

The Doctor in Shijiazhuang Hetaiheng Hospital wisely use the tips from Sudanese patient, which gives a big surprise to the patient....
Read More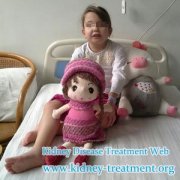 On January 16,2015 DAIANA came to Shijiazhuang Hetaiheng Hospital for further treatment. Though, she is just ten years old but she has been suffered from kidney disease for more than nine years...
Read More

How to control Diabetic Nephropathy with elevated creatinine 5 years ? Diabetic Nephropathy is a secondary disease caused by Diabetes, so if you want to cure it, you should control the blood sugar well...
Read More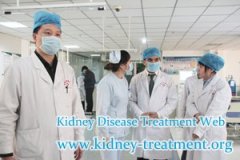 On January 10, 2015, Ambassador of UAE in China visited Shijiazhuang Hetaiheng Hospital, who is the administrator of medical department of UAE Embassy...
Read More